South Africa • 12 days on site
12 days—South Africa's game parks on foot
Safari summary
Zululand is the historical birth place of one of the most charismatic people of South Africa's: the Zulus. It is also a territory that has retained its cultural background and where one finds some of the best game reserves of South Africa. This tour focus on the parks and game reserves of this region, which we mainly discover on foot. One of the highlight is a 3 day walking safari in Hluhluwe-Imfolozi game reserve! We will also visit the Greater St Lucia, a UNESCO World Heritage Site and Ithala game reserve. And finally, we will do some awesome walks in the Drakensberg, especially the Amphitheatre.
---
About this tour
Custom, tailor-made, private
Easy activity
Best months:
April, May, June, July, August, September, October
---
Countries visited

South Africa
Parks visited
Itinerary
Day 1
Day 1: Johannesburg… Your guide will meet you at the airport. This is a day to get to know each other and prepare the trip with the rest of the group and the team. Depending on your time of arrival we may have time for a short visit of the city. Meals to your own account. Base BB
Day 2
Day 2: Ithala Game Reserve… Transfer eastward for Zululand. We enter Ithala Nature reserve mid afternoon. Transfer to our camp (while observing our first animals) where we settle for 1 night. we will spend the afternoon exploring the reserve in 4x4. Base FI
Day 3
Days 3-4: ISimangaliso Wetland Park (Greater St Lucia)… We do an early morning busgh walk (about 3 hours). Then, we continue eastward towards the Indian Ocean for the iSimangaliso Wetland Park (e.g. Greater St Lucia). Overnight in a B&B. Afternoon at leisure and a perfect time to enjoy the white sandy beach. Tomorrow morning, we do a boat cruise on the lake to observe the countless hippos and crocs. You can also book some optionnal activities like a boat trip at sea to spot whales and dolphins. Alternatively, we will explore the park in search of terrestrial wildlife and birds. Base DBB Days: 5-7: Imfolozi: walking safari... We enter one of the most scenic game reserves of South Africa: Hluhluwe-Imfolozi. Besides the 300 bird species, lions, elephants, buffalos and 80 other mammal species, Imfolozi boasts the largest concentration of rhinos per square meter of the whole Africa! The southern section of the reserve (30 % of the total area) is a protected wilderness area, entirely devoid of roads and permanent camps. This sector of the park is only accessible on foot, for groups of no more than eight people. And this is how we discover Imfolozi: on foot, led by 2 experienced rangers. We spend 3 nights in a primitive tented camp in the middle of the bush: no fence, no electircity, no running water, no roads! Just the wilderness. There is no better way to feel in symbiosis with the bush. You will experience the thrill of big game tracking and at night, inside your tent, the excitment of animal activities nearby... Base FI
Day 8
Day 8: Imfolozi - Drakensberg ... After breakfast, we spend another 2 hours walking back to the main camp. And then we sadly leave Imfolozi. Then we head south towards Durban and then north for the Drakensberg. We will make a stop for lunch at Howik and look at the falls. We overnight in a guesthouse near Cathedral Peak sector. Base FI
Day 9
Day 9: Drakensberg - Cathedral Peak... Today, we spend the day hiking in Cathedral Peak. We will choose our route according to the grpup level of experience. We try to make a scenic loop which offers stunning views over Cathedral Peak: about 8 hours of walking and 600m of elevation. Overnight at the same place. Base FI
Day 10
Day 10: Drakensberg - Royal Natal Park... Full day walk in the park, where we have a stunning view over the the majestic Amphitheatre. Overnight at the same place. Base FI
Day 11
Day 11: Drakensberg - Amphitheatre - Clarens... Today is dedicated to climbing the Amphitheatre, starting from Sentinel and continuing through the ladders of the same name. At the top, we will be rewarded with a breathtaking view of the land which stretches infinitely in front of us. We will also see the highest waterfall of Southern Africa: Tugela Falls, which drops 700m in three jumps (maybe dry at certain times of the year). About 6 hours walk return. Then we drive to the charming village of Clarens and we spend the night in a Ghuest House. Base BB
Day 12
Day 12: Drakensberg - Johannesburg… A last morning to enjoy the charming town of Clarens. Depending on the time of your flight we will leave in the morning or early afternoon. Lunch at your own account. Drop off at Johannesburg airport. End of your trip!
Here are the latest tours by Biwakwango.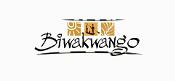 ---
Overall rating
Cleanliness of vehicle
Meet and greet team
Quality of itinerary
Responsiveness of staff