About Almighty Kilimanjaro
We are licensed class "A" tour operator located in Kilimanjaro Tanzania, specializing on East Africa safaris, cultural tourism, day trips, treks and beach excursion Our motto: Dream.Discover.Explore
About our safari vehicles
4x4 land cruiser vehicles with viewing roofs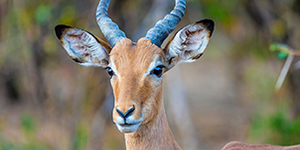 Visited: Feb. 2021
Reviewed: Feb. 22, 2021
Submitted in:

I reached Uhuru Peak on Saturday 8th February 2021 at 12a.m. using the Lemosho Route on a 8 day trek with 7 of my friends. Here are some pointers that would probably help you plan a trek:

1. Be prepared for any type of weather. Like ANY!! Carry all your wet weather, cold weather, hot weather...basically every weather gear. Take special care against the cold in the nights and the sun in the day. They are equally dangerous at those altitudes.

2. Be sure to plan your trip with a recommended and trusted company. A guide makes ALL the difference on the mountain, trust me. We booked our trip through the Almighty Kilimanjaro in Moshi and the entire experience was phenomenal. Bakari, our guide and Philemon the assistant was absolutely instrumental in us getting to the peak. They were the most caring and motivating people.

3. Eat as much food as you can on the mountain. You may not have the appetite but you will definitely need any energy you have to walk, especially that last night.

4. Camelbacks are the most convenient water bottles up on the mountain. If you are carrying one, be sure to wear it in your clothes near your chest on the final ascent. And keep the pipe in too. Otherwise both would freeze leaving you with no water.

5. PACK LIGHT!! (even your day-packs). The weight sort of exponentially increases on the mountain as you get more tired.

6. Start from every camp at the earliest possible and take your time during the trek. We were possibly the slowest group on the mountain but we all made it. NO HURRY IN AFRICA!!

7. If you are going to use the Lemosho Route, make sure you have trained well and have a good fitness level. It is an absolutely beautiful route, worth the walk.

Finally, that night of the final ascent, WALK SLOWLY!! We saw people returning even before the halfway mark because they got altitude sickness by walking up too fast. Take your time.

Hope this helps and Good Luck!!"
---

Tanzania
Countries visited:
Visited: Feb. 2021
Reviewed: Feb. 22, 2021
Show more
---
Overall rating
Cleanliness of vehicle
Meet and greet team
Quality of itinerary
Responsiveness of staff