Main focus:
Mid-range safaris
Languages:
English, French
---
Offers tours in

Tanzania
---
About Afric'Aventure
Afric'Aventure was established in 2001 and is managed by Anne Saels who was born in Congo (DRC) and has lived almost all of her life in Africa. Year after year, a small, passionate team has built up, which tries to give a professional and personalized service in a friendly environment. A new safari is planned and organized for each client. Itineraries are personalized secure scheduled or chartered flights and chosen accommodation. Companies we are working with are chosen for the service they give. Our promotion is done mainly by recommendation, and this is an excellent reason to give you the best service possible. Our aim is to be recognized as a quality safari's organizer for Southern Tanzania, and therefore, we'll give you the best!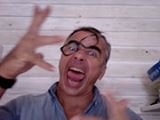 Visited: Jul. 2011
Reviewed: Dec. 16, 2017
Tout simplement fantastique. 58 lions...
Nous connaissions les parcs du Nord de la Tanzanie qui nous avaient transmis le "virus".
Nous souhaitions repartir en famille, grand-parents, petit-enfant de moins de 12 ans, oncles, tante et nous bien entendu.... face a ce "cahier des charges" pas tout à fait simple, Anne Saels et toute son équipe ont su nous organiser un séjour à la carte exceptionnel. Disponibilité, patience, écoute, sérieux et gentillesse ont toujours étés au rendez-vous.
Une semaine à Ruaha, 3 nuits à Mdonya tented camp et 3 nuits à Tandala tented camp, 2 camps différents mais vraiment bien. Un petit plus pour la Guide exceptionnelle de Tandala, un petit plus pour le côté sauvage et la chaleur de l'acceuil à Mdonya.
Une organisation par une équipe qui vit en Tanzanie est vraiment un plus. Pour les mauvais en anglais Anne Saels parle Français.
___________________________________________________

Simply put, fantastic. 58 lions.....
We already were familiar with the northern parks of Tanzania from an earlier trip. We'd been bitten by the Africa bug. We wished to visit again, this time with our family: grand parents, grand kid under 12, uncles, aunts, etc. Anne Saels met this daunting task head-on. She was always available, patient, kind and listening.
We spent one week in Ruaha. Three nights at Mdonya tented camp and three nights at Tandala tented camp. They were very different in nature but both great. Tandala had the better guide and Mdonya was a bit more untamed and the staff a bit warmer.
This is a company that's run by a team that lives in Tanzania. For those whose English is not great, Anne Saels speaks French.
---
{{ review.user.profile.user_type_display }}
Countries visited:

Visited: Jul. 2011
Reviewed: Aug. 11, 2013
Show more