Main focus:
Mid-range safaris
Languages:
English, French
---
Offers tours in

Tanzania
---
About Afric'Aventure
Afric'Aventure was established in 2001 and is managed by Anne Saels who was born in Congo (DRC) and has lived almost all of her life in Africa. Year after year, a small, passionate team has built up, which tries to give a professional and personalized service in a friendly environment. A new safari is planned and organized for each client. Itineraries are personalized secure scheduled or chartered flights and chosen accommodation. Companies we are working with are chosen for the service they give. Our promotion is done mainly by recommendation, and this is an excellent reason to give you the best service possible. Our aim is to be recognized as a quality safari's organizer for Southern Tanzania, and therefore, we'll give you the best!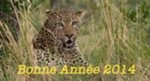 Visited: Nov. 2013
Reviewed: Nov. 24, 2016
Nous avons été super bien accueillis dans chacun des campements avec un Service efficace, 4x4 privé et guides professionnels . Tentes luxueuses et confortables. Bref, le sans faute pour l'AGENCE AFRIC'AVENTURE.
Une agence efficace, réactive, attentionnée, le tout avec le sourire.
Parfaite organisation.
Merci aussi d'avoir informé chaque campement que ce voyage était fait à l'occasion de nos anniversaires. Ils ont presque tous joué le jeu et c'était génial.
_________________________________
We were warmly welcomed in each camp with efficient service, private 4x4s, luxurious and comfortable tents and professional guides. To sum it up, flawless service for Afric'Aventure.
It's an efficient, reactive, attentive company, and organize everything to perfection, and with a smile.
Thanks also for letting each camp know in advance that we were celebrating our anniversary. Nearly everyone participated and it was great.
---
{{ review.user.profile.user_type_display }}

France
Countries visited:







Visited: Nov. 2013
Reviewed: Jan. 04, 2014
Show more