Dutch, English, French, German, Italian, Portuguese, Russian, Spanish, Swahili
---
Offers tours in

Tanzania
---
About Utmost Expeditions
Utmost Expeditions is a Mid range Tour Company for Kilimanjaro Climbing and the best Tanzania Tour Safaris; We arrange unforgettable life memories to Tanzania Tour Packages to the hot National Parks in Tanzania – Mount Meru and Kilimanjaro Climbs, safaris to Serengeti National Park, Ngorongoro Conservation Area, Tarangire National Park and Lake Manyara National Park – Affordable Holiday packages in Zanzibar; all of our Tanzania trekking and safaris are designed to suite clients need and expectations.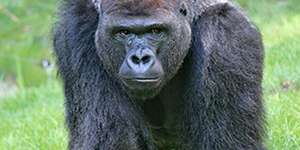 Visited: Sep. 2021
Reviewed: Oct. 01, 2021
Submitted in:

We did 5 Days Kilimanjaro Marangu Route and 5 Days Tanzania Safari tour with Utmost Expeditions prices was fair $3360 per person and it was all more than excellent. Very friendly and service-focused team, authentic tour company, attention to detail great lodges with some special arrangements for our honeymoon, and we had a lot of fun!

At the end of the day I think this is what makes Utmost Expeditions so worth it. I told the team the day after summit, and I've never said more true words:
"I didn't know if I could make it up to the summit, but I know for a fact that I wouldn't have made it without you."
They have positive and flexible/can-do mindset. I think price-quality wise also the best out there.
---

Germany
Countries visited:
Visited: Sep. 2021
Reviewed: Sep. 30, 2021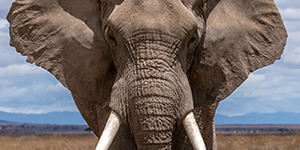 Visited: Jul. 2021
Reviewed: Sep. 27, 2021
Submitted in:

Finding a company to handle your Kilimanjaro Climb & Tanzania safari can be overwhelming and scary. I mean, you're spending a lot of money and you don't want to have any surprises. I can tell you without a doubt, Utmost Expeditions is 100% the company you should work with – for their professionalism, their above-and-beyond customer service, and their transparency. They handle almost everything for you besides a few things such as, traveler's insurance and your visa, so you can leave the stress behind.
When we arrived at Kilimanjaro international airport, we stayed at the Tulia Lodge the night before heading out on our trek, and I had one of the best massages of my life there! The food was exquisite, and the staff was very attentive.
This was a fabulous trip and indeed the trip of a lifetime for my family. Well done and thank you.
Asante!
---

Germany
Countries visited:
Visited: Jul. 2021
Reviewed: Sep. 25, 2021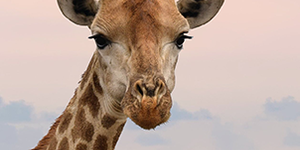 Visited: Jul. 2021
Reviewed: Aug. 04, 2021
Submitted in:

Our 7 days safari trip was well organized and maintained. The guide was well experienced and helped me in every way; our guide had loads of experience and was good at sharing with us his knowledgeable of the wildlife. Throughout the booking, the company was very helpful in explaining different levels of safari, accommodation and comfort.

We were very inquisitive and we got clarifications, the owner attended us personally and explained every little detail we asked of and his guides and cooks are very hard working. They made us enjoy our safari and we were treated with utmost kindness and shown their beautiful country and experience their culture. They organized visit to local villages and we engaged with the locals, such a good experience and would highly recommend.

Advice for fellow travels is that don't chose economy safari but expects luxury safari service. The company offered us three choices and we chose luxury safari which meant we stayed in 4star hotels with high security and modern facilities as opposed to camping in tents.
---

Germany
Countries visited:
Visited: Jul. 2021
Reviewed: Aug. 04, 2021