Nkhotakota Wildlife Reserve
Total area:
1800km² | 700mi²
Anti-malarial:
Not required
---
Highlights
520 elephant successfully translocated in 2016 and 2017
Oldest and largest reserve in Malawi
About Nkhotakota Wildlife Reserve
Located in central Malawi, and only a few miles / kilometers to the west of Lake Malawi, is Nkhotakota Wildlife Reserve. Although it is not as well-known as other safari destinations in Malawi, it is quickly making a name for itself.
Nkhotakota's tragic past
Nkhotakota's remote location and limited accessibility meant it saw a dearth of human activity. At one point, over 1500 elephants are thought to inhabited the dense miombo woodlands that cover much of the reserve. Unfortunately for Nkhotakota, the areas surrounding it are some of the poorest in the country and, most of the human activity it did experience was from poachers and timber harvesters. It took only a few decades for the elephant population to dive to less than 100 elephants and for much of the land to suffer from deforestation.
2015: African Parks steps in
In August 2015, African Parks stepped in to manage the reserve. This organization already manages two parks in Malawi: Liwonde and Majete and has had much success with other parks and reserves, such as Akagera, Rwanda and Liuwa Plain, Zambia. Their first step was to revive the dying wildlife populations. In July and August of 2016, they began a huge undertaking. They began the translocation of elephants and other game from Liwonde and Majete. In July and August 2017, they completed phase two of their initiative to successfully translocate 520 elephants and over 1400 other game animals. Their objective is to make it one of Malawi's most important wildlife sanctuaries. African Parks is now working to educate and work with local communities to help put a stop to poaching and deforestation. There are also plans to complete the construction of a perimeter fence.
Nkhotakota flora and fauna
The wildlife reserve now boasts over 520 elephants and more than 1400 other game, including lions, leopard, hyena, hippo, waterbuck, kudu, impala, warthogs and sable antelope. With over 280 species of birds, including eagles, herons, hornbills and kingfishers, Mkhotakota is also a birder's delight.
When is the best time of year to visit Nkhotakota Wildlife Reserve?
Nkhotakota experiences three distinct seasons: rainy, cool and hot.
Rainy season
The rainy season generally runs between November and March. If you're into lightning and dramatic thunderstorms, this may be your season. The days are hot and sticky and the bush is dense, which makes spotting animals more difficult. It is not uncommon to see young animals during this season and, with the rains come flowers, which also add color to the landscape.
Cool season
From April through August is the cooler season. If you are visiting during this season, you will want to bring warmer clothes, particularly for early morning game drives.
Hot season
In September and October, Nkhotakota sees its warmest temperatures. It is also a busier time for the reserve as local visitors tend to combine trips to the reserve with visits to neighboring Lake Malawi. During this time of year, many of the watering holes dry up, which forces animals to congregate around watering points in the core viewing areas.
The reserve is about a three-hour drive north from Lilongwe.
Domestic flights to Nkhotakota
Local airline Ulendo Airlink offers scheduled and chartered flights to most parks and reserves in Malawi. Nkhotakota currently is not part of the scheduled routes and flights to this reserve have a two-person minimum requirement. The flight from Lilongwe to Nkhotakota is under an hour.
The following airlines travel to Nkhotakota Wildlife Reserve
---

Bush & Lake Aviation is a newly established charter company offering flights from its Lilongwe base to destinations in Malawi and the adjacent regions. We offer a small team of dedicated pilots, engineers, and management with many years of experience in the aviation business. We fly directly to your destination making your connections possible and saving you the unnecessary frustrations of transfers - queues and delays Bush & Lake Aviation specializes in charters for leisure travel or business. Visit website
Also flies to:



---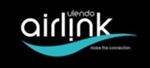 Ulendo Airlink offers a range of flight solutions to key domestic and regional destinations from our bases at both Lilongwe and Likoma Island. Delivering reliable, regular and safe flights, Ulendo Airlink is supported by a great team of experienced aviation professionals committed to delivering unparalleled service to leisure and corporate travelers alike. Our fleet flexibility and dynamic approach to flying ensure we are positioned to meet almost all market demands. ? Our vision is to grow with the Malawi tourism and travel sectors, evolving our product to surpass the expectations of increasingly discerning travelers while delivering first world service standards. We look forward to welcoming you on board an Ulendo Airlink flight soon. Visit website
Also flies to:

---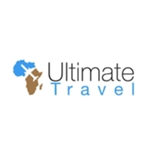 Ultimate travel is a fully Malawian owned Tour Operator and Travel Service Company. We are an innovative, reliable and independent ground-handling company that specializes in Malawi and Zambia (South Luangwa). No one has a better all-round knowledge of the Malawian tourism product and how to pull it all together than us. We do not handle the request with a 'one size fits all' attitude but rather tailor make our services to meet what you need. Our independence means that we are happy to book any lodging facilities throughout Malawi; alternatively, we are always pleased to recommend what we believe to be the best itinerary to suit your criteria. Visit website
Also flies to: