Central Kalahari Game Reserve
Safari suitability:

8/10
Find your tour
Remote. Limited lodging options inside of the park but great camping opportunities. No buffalo or rhino.
Total area:
52,000 km² (20,000 mi²)
Anti-malarial:
Not required
---
What YAS members think
Most-visited month:
February
* Crowded parks have a lower rating
---
Highlights
Gates open 6am to 18h30 1 April to 30 September
Gates open 5:30am to 19h00 1 October to 31 March
Best times to visit are the months of November and May—the green season
The third-largest national park/reserve in Africa
Meerkats in parts of the park
Bat-eared foxes!
About Central Kalahari Game Reserve
Aptly named, the Central Kalahari Game Reserve is a national park located in central Botswana and is part of the famous Kalahari Desert. At 52,000 km² (20,000 mi²), it is the third-largest national park in Africa, behind Selous Game Reserve in Tanzania and Mudumu National Park in Namibia.
Its remote location in Botswana means it receives far fewer visitors than the parks located near Victoria Falls. Central Kalahari is probably one of the few parks where the dry season is not the best time for wildlife viewing. The dry season runs from June through October and, during the time, much of the wildlife migrates north in search of water supplies. Guests visiting during this time of year will have drier weather and cooler temperatures, but there will be less game to view. Resident animals such as springbok, cheetah and meerkat can be viewed year-round.
Central Kalahari park hours
The park opens and closes around sunrise and sunset, respectively, and game drives are not allowed when the park is closed. This is one reason most of the lodges are located just outside the park, so they can offer periphery drives when the park is closed.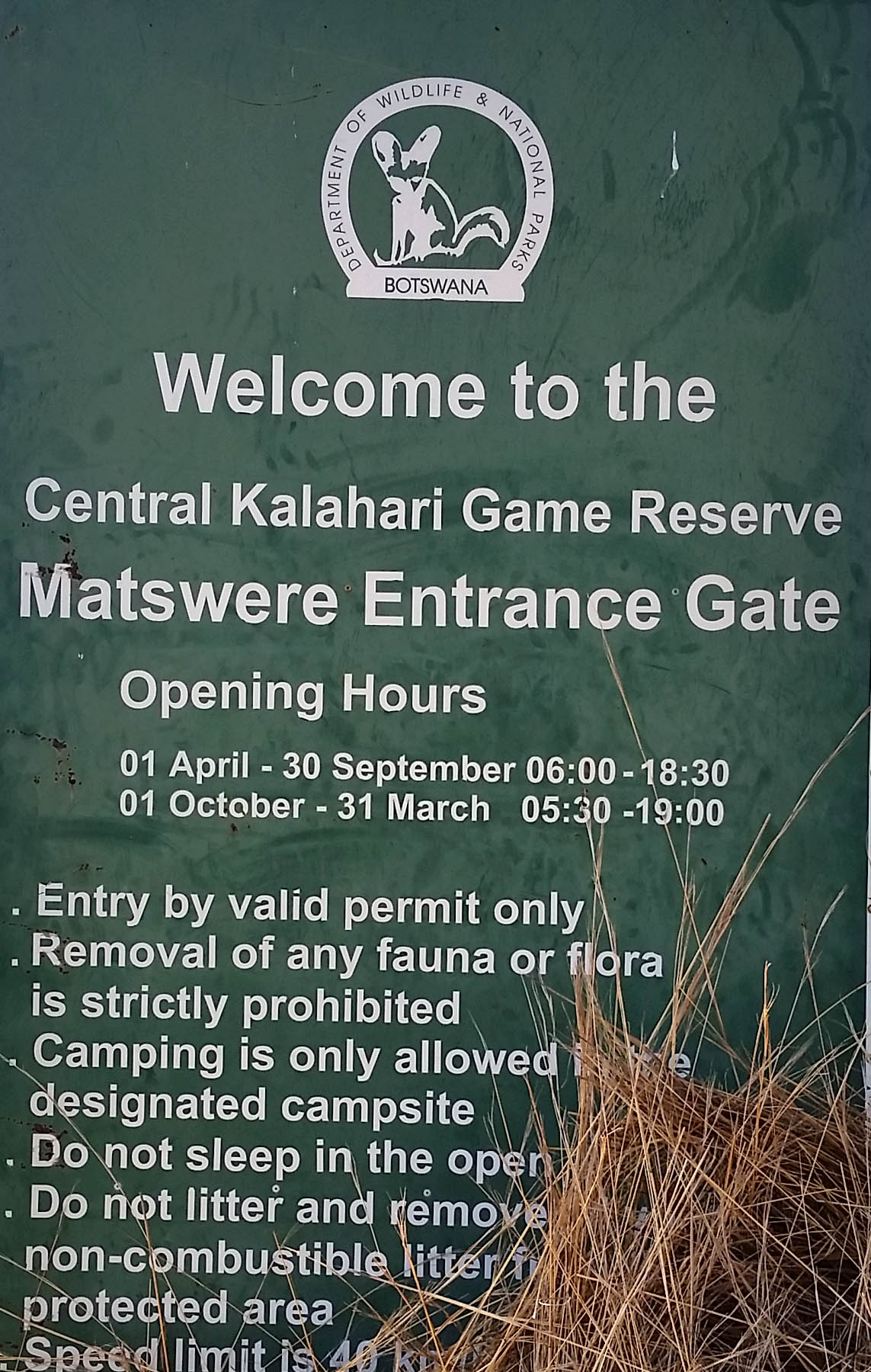 When to visit Central Kalahari Game Reserve
The rainy or green season runs from November through May and is the best time to visit. This is also the summertime for Botswana. Days and nights are warm during this time of year. The increase in moisture turns the landscape green and the migratory animals return to feed. A visit is recommended during these months.
Central Kalahari is home to many animals, several of which thrive in the arid conditions, such as the stately oryx, the ubiquitous impala, the acacia-loving giraffe and the ostrich. CKGR also has wild dogs, blue wildebeest, zebra and, especially during the wet season, a large variety of birds.
Wildlife of Central Kalahari
The open, grassy plains and the large number of smaller herbivores render the Central Kalahari a good habitat for cheetahs. Lions and leopards also call the CKGR home. Interestingly enough, animals that are found in abundance in many other African parks are not found here due to the dry conditions. Baboons and African buffalo are absent. Bat-eared foxes are found in the desert. One has to be quick, they are shy and tend to run as soon as they hear a vehicle approaching which, given their acute sense of hearing, is often before the vehicle even draws near. The heavily-trafficked pangolin is also found here, for those who are lucky to get a glimpse of one.
Central Kalahari lodges and campsites
There are few non-camping lodging options in Central Kalahari, with many of the more upscale lodging options located right outside the parks borders. Those wishing to stay in CKGR and keep costs down will want to do mobile safari, where tents are set up at designated campsites. This low-frills tented camping option is often appealing to those seeking a true safari experience.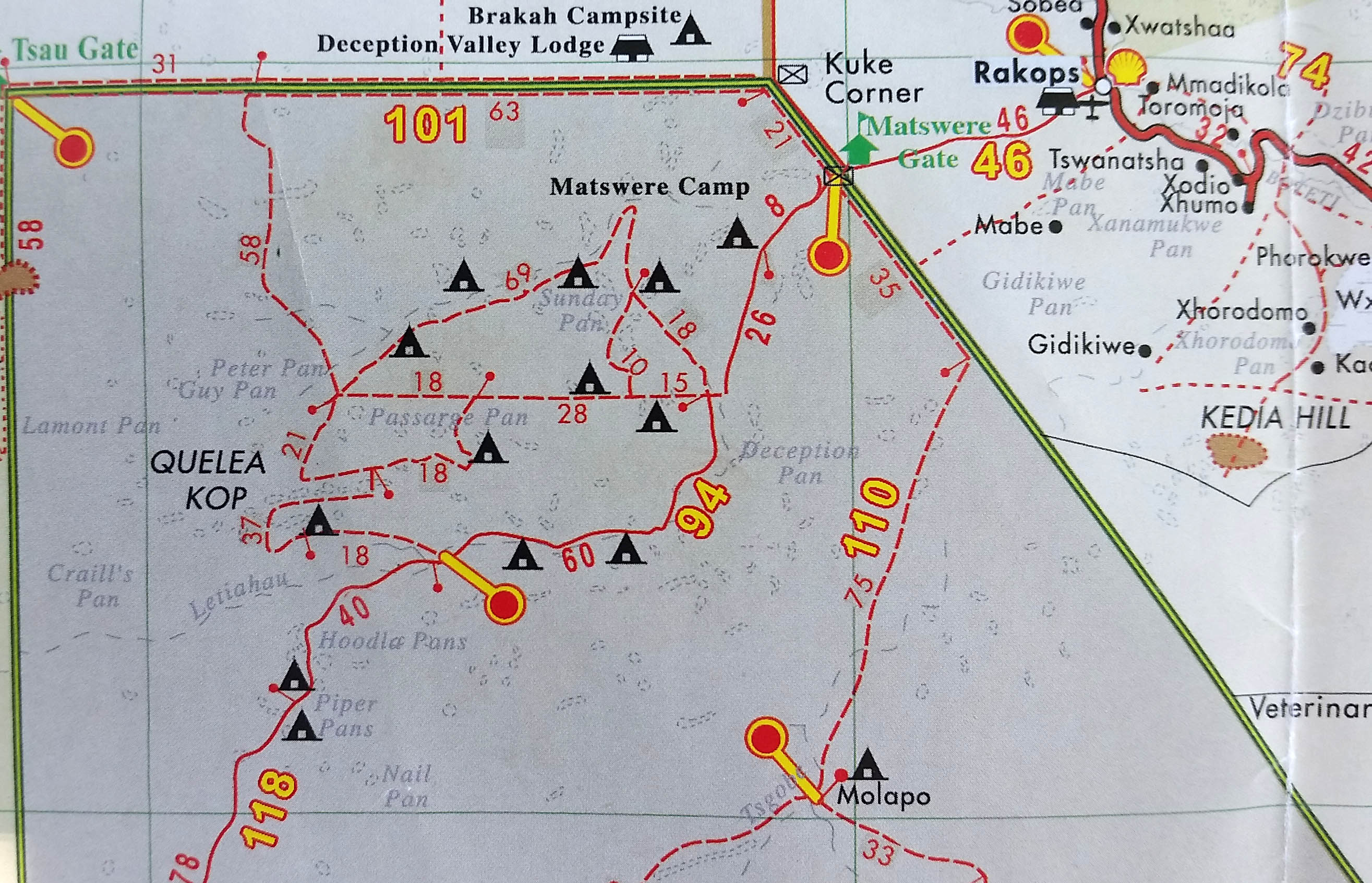 Matswere is the access point for designated campsites in the northern region CKGR which includes: Deception Valley, Sunday Pan, Leopard Pan and Passarge Valley, whilst the campsites at Piper Pan can be accessed from either Matswere or Xade. New tracks and campsites have been opened up along the Passarge Valley, where game viewing can be rewarding, and south from the Passarge waterhole area through to link up with the Piper Pan/Deception road.
Central Kalahari Game Reserve is recommended to travelers of all levels of experience and for those wishing to see the highest concentration of wildlife, a visit during the green season is advised.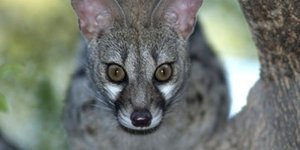 Visited: Feb. 2014
Reviewed: Jul. 28, 2014
I was pleasantly surprised by how gorgeous a desert can be. The skies were amazing and so was the wildlife. It didn't come in waves, but it was actually better that way, as it made each sighting that much more special. I especially loved the meerkats. :)
* Crowded parks have a lower rating
---
Safari enthusiast

Canada
Visited: Feb. 2014
Reviewed: Jul. 28, 2014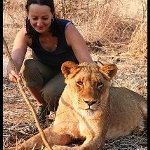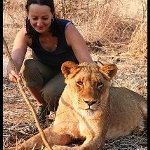 Safari enthusiast
Top contributor
Safari guru
African traveller

Australia
551 kudus
Photos (0)
Reviews (15)
Visited: Feb. 2012
Reviewed: May. 10, 2013
Funnily enough this park is fenced on two out of its four sides, meaning the animals can wonder freely in and out of its boundaries. The best part about the Central Kalahari Game Reserve is that visitor numbers are strictly regulated (100 a day when we were last there), so it's not a park you ever feel cramped in. This is the one place where if you bush camp with your vehicle, you could well wake up with a lion resting on your bonnet! The camps within the boundaries of the park are very basic, but certainly good enough to refresh and rest between day-long drives. Those looking for greater comfort could always look for the more luxurious camps outside the boundaries, but to be honest, this particular game reserve is brilliant to experience at night and the more basic the tented camp the more connected you'll feel to the environment anyway. The Central Kalahari is kind of a mid-way option between primitive Limpopo and posh Kruger; just a gorgeously rustic park boasting great vastness, a healthy amount of game and offering an authentic safari experience. We absolutely loved their 'free bush camps' which came complete with toilet pit and the most gorgeous outdoor bucket showers.
* Crowded parks have a lower rating
---
Safari guru

Australia
Visited: Feb. 2012
Reviewed: May. 10, 2013
The Central Kalahari can be reached by vehicle. It is roughly a six-hour drive from Maun to the northern part of the park, which is where most mobile tour operators set up. It is roughly a 4.5 hour drive to the park entry gates. Count on at least another hour of driving to reach camp sites.
It is also possible to do a fly-in safari using a private charter. Many visitors use charter companies based in Maun to fly to the various lodges in Botswana. These include Delta Air, Mack Air, Moremi Air Services, Wilderness Air, Wildlife Helicopters and Kalahari Air Services.
The following airlines travel to Central Kalahari Game Reserve