Main focus:
Budget safaris
Languages:
English, French, German, Italian, Swahili
---
---
About Tanius Tours
Tanius Ltd is a registered Limited liability company in Kenya. The company was formed in 2018 by a group of experienced and professional tour managers with a common goal, to offer unmatched, reliable and efficient tours and Safaris in East Africa. Each of our members have over 20 years experience in booking the following; • Air travel • Hotels • Car hire • Packaged safaris • Day trips and Excursions • Weddings Our head office is in Nairobi, with branches in Mombasa, Diani Beach and Malindi All our tours are private.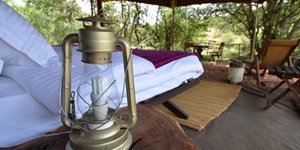 Visited: Oct. 2019
Reviewed: Sep. 07, 2020
Jambo!I found that Tanius tours and safaris are efficient and well organised in their booking procedures and, more importantly than that, our tour guide Moses managed to create a feeling that our tour was personally created for us.

He was able to provide us with interesting facts about every animal that we saw, and went to extra lengths to ensure that we had the opportunity to see every animal we wanted to witness, and we were lucky enough to see all the of the Big 5!!

In the evenings Moses entertained us with fascinating stories about the Maasai tribe, something that was obviously beyond his job description, and was utterly priceless, and again demonstrated how the Tanius safari experience was about ensuring the guests had the best safari possible--it was not simply about driving around in a jeep.

I would just like to say a thank you to you, specifically to Moses, for ensuring that Clare, Barbara and I had a truly amazing safari and we look forward to revisiting Kenya soon.

I found it a truly amazing experience, and would happily recommend Tanius Tours to anybody.

---
{{ review.user.profile.user_type_display }}

Panama
Countries visited:

Visited: Oct. 2019
Reviewed: Oct. 14, 2019