Main focus:
Budget safaris
Languages:
English, French, German, Italian, Swahili
---
---
About Tanius Tours
Tanius Ltd is a registered Limited liability company in Kenya. The company was formed in 2018 by a group of experienced and professional tour managers with a common goal, to offer unmatched, reliable and efficient tours and Safaris in East Africa. Each of our members have over 20 years experience in booking the following; • Air travel • Hotels • Car hire • Packaged safaris • Day trips and Excursions • Weddings Our head office is in Nairobi, with branches in Mombasa, Diani Beach and Malindi All our tours are private.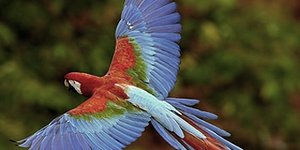 Visited: Aug. 2019
Reviewed: Oct. 25, 2020
We, a family of five, spent two weeks in Kenya mid August. To say we had an incredible experience on our trip to East Africa would be an extreme understatement. It was truly a trip of a lifetime for us!

We decided last minute to safari in Kenya and had absolute no clue where to even start. Luckily, as we were talking to a friend about wanting to go, we were referred to Tanius Tours and Safaris. I don't know how Joseph and his team did it, but he was was able to pull together the most fabulous itinerary in such a short amount of time. His knowledge and experience, sprinkled with a little bit of luck availability-wise, left us with the best itinerary we could have asked for. We chose flying in between the locations over driving. We spent a few days in Meru National Park, then made our way into Samburu and finally Maasai Mara for a great safari experience.

We went to 3 camps and spent 3 nights at each: Elsa's Kopje Camp, Elephant Bedroom camp and Kichwa Tembo Camp. Each was a completely different and yet amazing experience. Joseph planned our trip in such a way that each day exceeded the expectations of the previous day. I kept thinking that there was no way tomorrow could be better than today was, but yet each day just got better and better. We spent the last few days of our trip at Hotel Sonrisa, Diani Beach, we had made direct arrangements with the hotel with Joseph's recommendation.

We saw all the animals we wished for including the Big five. We saw plenty of rhinos at Meru, lions, elephants and buffaloes, in Samburu things were no different with plenty of Oryxes, giraffes, both the reticulated and common, Grevy's zebras and elephants in their hundreds. We were very lucky to witness the great wildebeest migration at the Maasai Mara and saw dozens of lions, cheetah families and a leopard.
So, if you are wanting to plan a trip to East Africa and have no idea what you are doing (or even if you do), I highly recommend Joseph/ Peter/ Catherine and Tanius tours. They take care of EVERYTHING, so you literally just show up and the rest is all done for you.

Thank you, Tanius tours team! This was a trip we will never forget. Your help, expertise and guidance made this an experience of a lifetime for us!
---
{{ review.user.profile.user_type_display }}

Canada
Countries visited:


Visited: Aug. 2019
Reviewed: Aug. 27, 2019