Main focus:
Mid-range safaris
Languages:
English, French, German, Italian, Spanish, Swahili
---
Offers tours in

Tanzania
---
About Happy World Safaris
Happy world safaris is a Tanzania privately owned tour company based in Arusha, Tanzania delivering bespoke programmes that allow the traveler to experience the awe of Africa. We are Tanzania Best Safari Outfitter with experience in preparing remarkable Safaris to all National Park and Game reserves. Delightful your vacation in Tanzania by meeting our staff and start planning your holiday today. Make the most on the superb wildlife viewing in top-class parks. The annual great migration where over 2.5 million wildebeest and zebra migrate from Serengeti National Park in Tanzania to Masai Mara National Reserve in Kenya. Authentic African wilderness with unfenced parks, dirt roads and endless plains. Choose a wide range of budget, mid-range and luxury safari options. Best chimp tracking of Africa in Gombe- and Mahale Mountains National Park. Extend your safari holiday by climbing Africa's highest mountain; Mount Kilimanjaro or Climb Mount Kilimanjaro and extend your holiday with a Safari.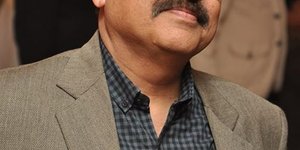 Visited: Dec. 2018
Reviewed: Jul. 19, 2020
Our family (me, my wife, my son and his wife) have just returned from Tanzania after a great experience of a 7 days trip with Happy World Safaris and I must admit that we will cherish the memories for the rest of our lives.

We picked Happy World Safari for the trip based on internet reviews and as it turned out we were extremely lucky about our choice. Our trip was planned well in advance for December 2018. After a long trail of email exchanges with Mr. Joseph, the owner of Happy World Safaris, we decided to include Tarangire, Ndutu area, Ngorongoro Crater and, of course, Serengeti in our itinerary.

During the planning and booking stage itself, we found Mr. Joseph to be very professional and patient and we started to feel positive about our upcoming trip. His responses were quick and his inputs and suggestions later turned out to be spot on. Above all Mr. Joseph is a gem of a person and very helpful by nature.

In addition, I would like to put in a word about our driver and guide Mr.Tony who was also a nice person, an expert driver and had a very sharp eye to notice the game while driving. There were plenty of times when he stopped the vehicle, reversed a bit, picked his binoculars and showed us animals barely noticeable by naked eye. On one instance as we drove by a pond, he asked all of us to look hard towards what we thought was a rock and we realized it was a huge croc. As it was rainy weather, at times our 4 x 4 land cruiser got stuck in the sloshy mud and both Joseph and Tony displayed their expertise to resolve the situation. On one occasion, after getting out of the sloshy mud with the help of another vehicle, Tony had to drive fast so as not to get stuck again and vehicle skidded left and right in the mud avoiding the thorny bushes which required a high level of driving expertise. It was as though we were on a speedboat rolling and pitching on water. We all admired this awesome team of Joseph and Tony and those moments will remain forever etched in our memories. We were visiting Tanzania for the first time and to put it briefly the best compliment we can pay to Mr. Joseph and Tony is that we feel that this will not be our last trip as we all wish to go back again with them in future. To put it mildly, the service was excellent.

As regards the arrangements, everything was handled in a professional manner right from welcome at Kilimanjaro airport, checking in at various lodges during the entire trip and final dropping at the airport. All the lodges were great experiences and we will remember all with fond memories. We stayed at Maramboi Tented Camp, Ngorongoro Farm House, Ndutu Safari Lodge and Serengeti Sopa Lodge.

Accommodation was clean and food was delicious including the packed lunch boxes for our daily trips.
Our vehicle was a Toyota 4x4 Land Cruiser with plenty of space for four of us to move around and handle our cameras. There was no problems for charging our camera batteries etc. while on the move. Vehicle was robust and well maintained which gave us confidence on difficult terrain and a feeling of safety.
Although it may vary from trip to trip, we were very lucky to spot a wide variety of game including the big five. We were fortunate to see some animals at hand shaking distance including a lion eating a wildebeest, a pair of cheetahs next to our vehicle, an elephant having a mud bath, a leopard on a tree and a pride of lions just relaxing.

Overall it was a dream vacation and we had a great value for money trip and I would recommend all who are planning a trip to Tanzania to go with Happy World Safaris for a memorable experience.
---
{{ review.user.profile.user_type_display }}

India
Countries visited:

Visited: Dec. 2018
Reviewed: Jan. 26, 2019
Show more