Headquarters:
United Kingdom
English, French, German, Italian, Spanish
---
---
Contact info
About Busanga Safaris
Welcome to Busanga Safaris Intensely passionate. Deeply committed. Vastly experienced. We are Busanga. Whether creating a bespoke wildlife safari to meet your every wish, or securing you a place on one of our exciting itineraries, we relish every opportunity to take you to those exotic, wild, remote, and devastatingly beautiful places found on our planet. We are always on the other end of the line, helping you chart your perfect course in search of those magnificent creatures that get us so excited, too! From chimp to tortoise, elephant, and giraffe, gorilla to orca, we'll help get you there. Based in the UK, with satellite offices in remarkable Zambia, our modus operandi is simple: listen to what you want, and do everything to make it happen. ​ Wherever there is wildlife, there is Busanga.
About our safari vehicles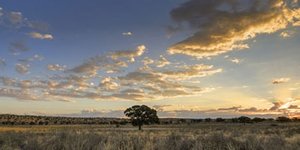 Visited: Sep. 2018
Reviewed: Jul. 03, 2020
A tour operator's measure of success is the number of repeat clients they attract. This trip was our THIRD with Busanga Safaris, but our first group trip (only 5 guests) with owner Tony McKeith. Our previous trips have run like clockwork, but having Tony's relaxed and reassuring presence meant that that this one was completely stress-free but packed with excitement.

The Kafue is, as the cliché says, the size of Wales and teeming with game but has amazingly few visitors. If you want to "tick off" the Big Five in the company of a dozen Landcruisers, then the Kafue is NOT for you. This is a place for the wildlife enthusiast and wilderness seeker.

The choice of camps on our "Kafue Adventure Safari" was perfectly balanced - the small, remote Ntemwa Bush Camp on the Busanga Plains, the concession at Musekese and the unique KaingU on the beautiful Kafue River. These camps are immaculately presented and staffed by the most friendly and helpful Zambian people you could wish to meet. The exclusive feel they give you, however, is not just down to the luxury of the accommodation. The focus here is on top-quality guides - these are not just eagle-eyed wildlife-spotters, but knowledgeable professionals with a commitment to conservation and a real feel for the environment they work in and protect. Take a bow, Phil Jeffrey (at Musekese & Ntemwa) and JohnD Muleka (at KaingU). Experienced safari-goers will tell you that it is the guides who make (or break) a trip and these guys were amazing.


Highlights are difficult to pinpoint, because we all have different interests but here are some of ours:

The overnight stay on KaingU's private island in the Kafue river. An amazing, intimate and relaxing time in the wilderness after a long and achingly beautiful journey by canoe. (Note for birdwatchers like me: We had a great view of a Pel's Fishing Owl).


The vast Busanga Plains from Ntemwa - we have never seen so many different species of antelope in a single day- and the pride of lions we had to ourselves.

The sound of a lioness roaring to signal to her old pride at Musekese that she was back for male company after finally leaving her 3 sons to fend for themselves. What a story to unfold in front of us!


The food at all three camps. How do the chefs produce such amazing, tasty and well-presented food with the sort of facilities that would set off a Gordon Ramsey style rant from a British Chef?

We can only hope that life presents us with the chance to return to this special place.

Well done, Busanga Safaris. And well done, Tony McKeith- although with camps and people like these, your job wasn't exactly difficult...





---

United Kingdom
Countries visited:


Visited: Sep. 2018
Reviewed: Oct. 01, 2018
Show more
---
Overall rating
Cleanliness of vehicle
Meet and greet team
Quality of itinerary
Responsiveness of staff
Park reviews written by None