***This company is unresponsive and/or emails are bouncing. Quote requests are disabled for this tour operator.***
About Bantu Pathfinders
Bantu Pathfinders is a Tour Operator/DMC based in the Tourist Capital of Livingstone, Zambia. The company specializes in African tailor made packages and travel. Bantu Pathfinders is also open to tailor African packages with clients' input, to fulfill their dreams and desires. Our tour activities include Road Transfer and Travel, African Historical and Cooking tours, African Cultural tours, African safaris - Walking safaris, Bird watching and various Accommodation provision to Camping.
About our safari vehicles
Use open and covered 4 x 4 Vehicles and of course buses.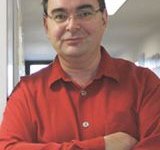 Visited: Jun. 2015
Reviewed: Dec. 02, 2018
We were a group of nine wanting to do the Zimbabwe side of the falls and a river safari on one day. Patson handled the whole operation including visa procedures and change of cars at the border in an absolutely professional way. The communication with him was always a pleasure, everybody was in time and the cars were spotlessly clean and well maintained. Everything worked as it should and Patson was there to greet us back at the border and take us to the River Safari which ended inn beautiful Royal Livingstone hotel.
Please note that he does not only deliver a 100% service but does this at unbeatable prices at Livingstone, one of the most expensive towns in Africa. The tour: the trip to the Zim side is absolutely recommended even if water levels is high. The views from the bridge as well as the first half from Devil's cataract up to Main falls is perfect to see, after Livingstone Island views there will be only mist. The Rainforest Cafe is one of the best cafes I came accross in Africa. Highly recommended to have a break there and taste their delicious Italian coffee. Count three hours for the Falls including break. Than we moved to the Vic Falls hotel which is nothing but spectacular.
We expected sky high prices for tea and drinks - but surprise, tea, coffee, juice etc came to 2 dollars only! Absolutely worth going.
We than moved to the River safari which costs a hefty 110 dollars. Having got the new KAZA visa immigration was quick (but depends on number of people waiting, so you never know). The experience was a mixed bag: beautiful scenery, and I took some of the best close up hippo shots in my life, and gorgeous sunset, but we had a bunch of drunk and loud Asian guests on board, which nearly spoilt the whole trip. Most people are not coming for nature in Livingstone but for fun and drinks! If you want a pure nature experience go elsewhere, like Chobe or South Luangwa. This is fun zone. In each case: do the 30-minutes helicopter ride, its more than worth it, as sis the visit of the Zambian falls during full moon. We stayed at Taita Falcon Lodge, wonderful but isolated.

All in all we had perfect days and I would not hesitate to recommend Bantu Pathfinder also for bigger safaris and for bigger groups as I am confident that Patson and his team will master all challenges at very good rates. Highly recommended.
---

Germany
Countries visited:


Visited: Jun. 2015
Reviewed: Jun. 06, 2015
---
Overall rating
Cleanliness of vehicle
Meet and greet team
Quality of itinerary
Responsiveness of staff
Park reviews written by None