Headquarters:
South Africa
English
---
---
Contact info
About Africa 2000 Tours
Africa 2000 Tours is a company operated by people who have been involved in Travel and Wildlife Safaris since childhood, people who were raised in and have traveled through the remote regions of Africa and beyond. We would like to share our passion for Africa with you, its wildlife, culture, and outstanding scenery. With our wide diversity of expertise we will plan every aspect of your African holiday / vacation,ensuring you a very personal experience.We specialize in tailor made safaris for families, small groups of friends, and the single traveler to Botswana, Zambia, South Africa, Malawi, Namibia, Tanzania, Kenya, Madagascar, Mozambique and the Seychelles
About our safari vehicles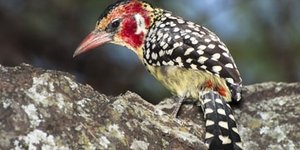 Did not go on this tour
Reviewed: Nov. 05, 2020
What started out as a single vacation turned into five vacations in one through the efforts of Africa 2000 led by Gill Maskell and her husband Graham who worked tirelessly with our group to plan the perfect customized itinerary which blended comfort, nature and culture.

Graham was an extraordinary guide in introducing us to South Africa and all that is Cape Town. Graham shared so much knowledge about South African history, culture and present circumstances that made each day of our Cape Town experience meaningful and lasting. From penguins, to gardens, table top views and ocean vistas, each day brought new adventures. The restaurants chosen added to the experience and we felt each day was new and fresh.

Our trip to wine country was an entirely different experience where we felt we transported to serenity and the beauty of God's creation. Our accommodations were excellent and we relaxed surrounded by boundless gardens, a fishing pond, and the amazing scents from the homemade soaps. When one of our party took ill, Graham did everything he could to assure she found medical help after hours and that SAVED the TRIP!!! The wineries selected were unique and each offered a different vista and take on this amazing area. Again, every detail was considered so we both did a lot and yet had time for a swim, massage, shopping and yes even a doctors visit.

We experienced the Blue Train for all its elegance and charm and fully understood that everything was done following the uptrack derailment.

Our trip to Johannesburg and Soweto was a one of a kind immersion into your recent history and the power of the peace makers. We were moved and touched by all we saw. The Apartheid museum was transformative in our understanding of the challenges of the peacemakers.

What can we say about our safari in Londolozi. At every level it exceeded expectations. Each excursion was its own adventure enhanced by our tracker who showed reverence, understanding , and a true love for all of the wildlife. Each return became more magical through the hospitality of the staff and the amazing cuisine. Lastly, our stay in Zambia was an immersion into another African country. The farmhouse, the village, the school in Zambia enabled us to feel fully connected with the amazing Villagers, staff, teachers and children who were gracious, hospitable and open that made us want to return.

As promised, despite a whirlwind schedule, we had time to relax and enjoy our vacations. Every detail was considered, all the drivers/guides were on time and courteous. Our itinerary was full yet balanced. Upscale at times and at other times we felt immersed into the culture and life of South Africa. We felt pampered, safe and completely attended to. It did not happen by accident. It happened due to Africa 2000's extraordinary efforts!! I highly recommend them based on their service, knowledge, flexibility, high end support, and complete command of logistics, entertainment and the needs of travelers.
---

United States
Countries visited:


Visited: Nov. 2018
Reviewed: Nov. 21, 2019
Show more
---
Overall rating
Cleanliness of vehicle
Meet and greet team
Quality of itinerary
Responsiveness of staff