Headquarters:
South Africa
English
---
---
Contact info
About Africa 2000 Tours
Africa 2000 Tours is a company operated by people who have been involved in Travel and Wildlife Safaris since childhood, people who were raised in and have traveled through the remote regions of Africa and beyond. We would like to share our passion for Africa with you, its wildlife, culture, and outstanding scenery. With our wide diversity of expertise we will plan every aspect of your African holiday / vacation,ensuring you a very personal experience.We specialize in tailor made safaris for families, small groups of friends, and the single traveler to Botswana, Zambia, South Africa, Malawi, Namibia, Tanzania, Kenya, Madagascar, Mozambique and the Seychelles
About our safari vehicles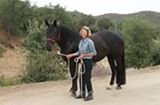 Visited: Nov. 2013
Reviewed: Sep. 25, 2019
Botswana is a MUST!
Every part of our trip was grand and I heartily recommend Africa Tours 2000,
Husband & wife team, Gill and Graham Maskell. Gill (pronounced Jill) and I set up the itinerary and her husband Graham was our guide throughout our two weeks. Gill was super to work with and Graham a wonderful guide and they both are now friends of ours! They are South Africans and are smart, funny, fun, knowledgeable and efficient.

Briefly the key aspects of our trip:
• The six of us family members had our own land cruiser with a guide/tracker at each camp along with Graham who was with us from touch down in to flight out of Johannesburg. If you go with them, arrange to have Graham as your guide. He's also an expert photographer and has unending jokes - some real groaners - and tons of info about all life forms, etc.
• Our first stop was Zambia at the Islands of Siankaba - a lovely resort to refresh and have fun. We white water rafted on the Zambezi, went for other rides on this great river in various kinds of boats...with sunset stops for sundowners, perhaps the Brits best contribution to Africa. We also went to Victoria Falls from here - and we walked with young lions and rode elephants!
• Flew to Botswana and stayed in three different camps in a huge private Concession which has other camps but we chose three of them in the northern part. The camps are Kwara, Lebala and Lagoon.
• Camp is a relative term as each one was more luxurious than the last. All comfortable, lovely, own bathroom, etc.
• Each camp provided a driver and tracker for our entire time there and each pair was really informative, very entertaining, and dedicated to finding every sort of critter we wanted. You end up being sad to say good-bye to them when you moved on.
• We saw virtually everything except the very beautiful and shy cheetah (saw lots last trip) and rhino. Botswana banned hunting last year so they are beginning to re-introduce rhino to certain areas. The Botswana military's main job is stopping poaching. The policy is simple - If you think someone is poaching, shoot him. Seems to be working.
• Our routine was:
o Up at 5 for tea/biscuit and out on game drive 5:30 - 10, 11 or 12 depending on what we were seeing.
o Wonderful brunch then siesta in hot part of day - noon to 4
o Tea/refreshment at 4; back on game drive 4:30 to 8, 9 again depending on what we found; can't forget the Sundowner stop just before sunset in some great place in the vastness
o Dinner on our return; they really cater to each person's dietary needs/desires
Get up and do it again!
Often during siesta time we asked Graham to do an animal/bird/geology/cultural "lecture" and one day the history of apartheid. All lectures were excellent.

Of interest to me was all the coverage when we returned to Johannesburg the day after Nelson Mandela died-it was amazing. I had read lots about him and especially his Long Road to Freedom, which I've given many friends over the years. Shortly after apartheid ended I was in Cape Town and went to Robben Island where he was prisoner for 17/18 of his 27/28 years. If you have time, go!

Anyway, this is a lot, but as you can tell, I encourage you and your family to put Botswana at the top of your travel list..and encourage you to contact the Maskells at Africa 2000 Tours as a great tour company.

---

United States
Countries visited:


Visited: Nov. 2013
Reviewed: Jan. 09, 2014
Show more
---
Overall rating
Cleanliness of vehicle
Meet and greet team
Quality of itinerary
Responsiveness of staff