---
Offers tours in

Uganda
---
Contact info
About Ssamba Foundation
Operating in Mukono district, Uganda, Ssamba Foundation manage a wide range of sustainable development and humanitarian projects since 2006. Ssamba Foundation addresses some of the most pervasive problems in rural Uganda, including poor healthcare systems, hunger, poor education system, access to clean drinking water, environment degradation and extreme poverty. Volunteering with Ssamba Foundation in Mukono district of Uganda is 100% free. Although you are responsible for your flight, visas and living costs, there is no program or weekly fees to get involved. We appreciate your time and allow you to use your compassion and skills to help make the world a better place at no cost to you! Our tourism division, Ssamba Safaris provide sightseeing and activities such as Day tours, extreme adventure activities, Game and Wildlife viewing Safaris, Chimpanzee and Gorilla Tracking Safaris and Culture immersion experiences.
About our safari vehicles
For our guided sightseeing tours and safaris, we only use well-maintained, comprehensively insured cars with high-specifications. Our vehicles are customized to give the best experience to our clients. Each vehicle is equipped with leather chairs and windows, ensuring a comfortable and scenic journey. In addition to providing all day comfort, Ssamba Foundation ensures your safety during guided tours. We take your trust seriously which is why our fleet of tour vehicles is one of the newest available. Maintained daily and serviced by a local professional automotive garage.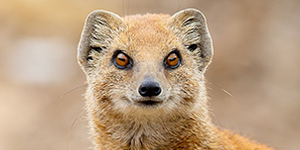 Visited: Aug. 2021
Reviewed: Jan. 12, 2022
Submitted in:

My name is Julie; I am an American university student who volunteered with Ssamba Foundation this past summer. Isaac asked me to leave a review by sharing my experience with his organization, I am glad to do so. Like other participants who shared their experiences here, volunteering in Uganda was an amazing life changing experience, and I would 100% do it again given the opportunity.

I was nervous going to a place so different from anywhere I had ever been before, without my family or anyone I knew, for four weeks, but the support from Isaac made it seem possible. From the get-go, he answered all my questions by e-mail and WhatsApp. He sent me all the information I needed to know, so that I felt prepared for my trip to Uganda.

While in Uganda, I stayed with his family at Kalaji, a small town north of Mukono. Isaac also arranged the safari trips for the volunteer team to Queen Elizabeth and Murchison falls national parks, we also visited Jinja to see the source of river Nile.

I worked with a microcredit program with local women groups in the surrounding villages of Kalaji, helping them design business plans. I was able to meet and work with the local people, as well as with other volunteers from all over the world.

I would recommend Ssamba Foundation for anyone looking to volunteer abroad for the first time! The best moment of the experience- its free, I paid 200$ donation to confirm my stay and that was all (we paid for safari trips separately). I covered my flights, visas, insurance and all logistics of the trip.

Thank you Isaac and your team for the giving me the opportunity to serve and explore Uganda.
---

United States
Countries visited:

Visited: Aug. 2021
Reviewed: Jan. 11, 2022
---
Overall rating
Cleanliness of vehicle
Meet and greet team
Quality of itinerary
Responsiveness of staff