Main focus:
Luxury safaris
English, Spanish, Swahili
---
---
About AROYÓ Safari
A warm welcome to our Royal World™. The wild can be rough, tough and rugged, but with a touch of luxe to soothe the experience, it will all be worthwhile. We are wildlife experiential safari company that believes in a luxury exploring-nature safaris with extraordinary and high-quality safari experiences for both internal and external wildlife safari lovers. We aim at maximizing our clientele wildlife safari experience by offering high-end, high-quality and tailor-made safari packages, promising to leave lasting memories. ​As fast growing travel/safari organisers, we aim at giving you, our esteemed client an exceptional reality of your dream luxury safari. This is our promise and a guarantee! ​Tourism expeditions to all East & South Africa's finest safari destinations, Historical and Archeological sites visits and tours, Luxury Camping, Mountain Climbing and Gorilla Trekking, Cultural Tourism, and Luxury Beach Vacations.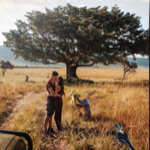 Visited: May. 2021
Reviewed: May. 20, 2021
Submitted in:

I recently visited Tanzania as my first ever time in the continent and nothing has been the same ever since. I booked a safari with Aroyo Safaris and it was one of the best decisions I've made. From the initial contact, everything went so smoothly. Planned a very good itinerary, was expensive yes, but I after some research I figured it was worth it.
From arrival in the Kilimanjaro airport to the lodges, to the parks with my guide, it was just superb. The landscape, the people, the animals we saw in the Serengeti and Ngorongoro, I couldn't believe my eyes. At some point we even saw a fight between hyenas and lions, how many times do you get to see that?
Very special moments. Food was delicious and fresh, lodges were clean and very comfortable. It was all silence at night, with no electricity, just dark and peaceful.
I loved everything about this tour.
---
Safari enthusiast

United States
Countries visited:



Visited: May. 2021
Reviewed: May. 20, 2021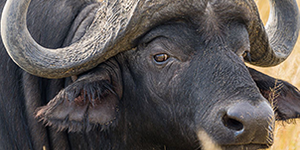 Visited: Jul. 2021
Reviewed: Jul. 14, 2021
Submitted in:

I loved every moment I spent with this beautiful group of people. I visited Africa, particularly Tanzania in 2014 for the first time and since then I've been a regular really. What always brings me back you ask, safaris! I love nature, I love wildlife, I love this land. Everything about it is just magical and breathtaking. This year I decided to go an extra mile with my budget and behold, it was worth every dime. Aroyó safari helped me organizing my travel program from the very beginning. They took care of the very small details that I thought not to care much. From arrival to departure, it all worked like a charm. My guides throughout safari Steve and Elia are now my buddies. They taught me so much along the way, showed me best wildlife like I've ever seen before. I ended up extended my stay there for the sheer value of that perfect trip. I would absolutely recommend this amazing company to anyone looking to go to Africa.
---
Safari enthusiast

United States
Countries visited:



Visited: Jul. 2021
Reviewed: Jul. 14, 2021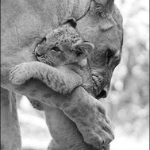 Visited: May. 2021
Reviewed: May. 25, 2021
Submitted in:

I and a friend of mine took a safari to Tanzania and chose Aroyo Safari to handle it and what an incredible job they did. Preparation was good, car was comfortable and new, good lodges they recommended with all facilities like power, wi-fi, hot showers, pool you mention it. The parks were full of animals, we saw almost all animals I ever imagined from elephants to small squirrels and cheetahs. Serengeti is vast and spectacular to say the least. I've never seen something as big before. It was amazing and we went to Zanzibar too. Warm and sandy beaches. We stayed at Nungwi Dreams lodge. Nice resort in the beach. Great vacation in deed. Tanzania is very friendly country to guests. We loved it. Thank you all for such good times in the wild and Zanzibar.
---
Safari enthusiast

Netherlands
Countries visited:



Visited: May. 2021
Reviewed: May. 25, 2021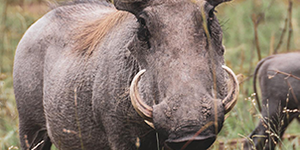 Visited: Apr. 2021
Reviewed: May. 19, 2021
Submitted in:

This was very well planned trip for me as solo traveler. It's not always easy to work out the detail especially when it comes to intercontinental travel but these Tommy and his team came through remarkably. Planned a very good 5 days program that ensured me I see all the goodies in the parks and, voila, everything just turned out amazing.

Lodges were so good, I didn't really expect the sophistication level in these places. Top notch. My guide & driver Henry was a good companion for almost six days we spent together since I landed in Tanzania.

This one I definitely recommend.
---

Tanzania
Countries visited:
Visited: Apr. 2021
Reviewed: May. 19, 2021
---
Overall rating
Cleanliness of vehicle
Meet and greet team
Quality of itinerary
Responsiveness of staff