Beach Holiday
4 days Beach Holiday in Zanzibar
Safari summary
What Zanzibar offers is a unique combination of outstanding beaches, along its eastern edge, interesting activities, such as visiting a working spice farm, and the cultural delights of Stone Town, with Arabian fortresses and minarets.
With its location, barrier reef and outstanding beaches Zanzibar can offer all of the attractions that most crave such as scuba diving, glorious beaches, fresh seafood and much more. For those that are a little restless there is a small forest in the interior called Jozani that has indigenous red colobus monkeys, and the spice tours in one of the small farms just outside Zanzibar Town are a fascinating glimpse into why this island has become so famous.
Geographically, the island is only around 40 km across and 100 km from north to south at its widest points. Featuring outstanding, powder white beaches along its eastern shores, flanked by barrier reefs, and the UNESCO World heritage site of Stone Town on its western edge, the island itself (Unguja in Swahili) is fairly narrow, with a ridge running through its middle from north to south. Along its eastern coastline runs a protective barrier reef and then the Indian Ocean. This is where the best beaches are located, all with coral white sand and gently lapping waters.

---
About this tour
Set-date, set-itinerary, group
Easy activity
Best months:
All months
---
Countries visited

Tanzania
Parks visited
Itinerary
Day 1
Day 1: Arrive in Zanzibar. You will be transferred from Zanzibar airport to Stone Town, a scenic drive of approximately 45 minutes, giving you the opportunity to get a feel for this enchanting island. After check in you have the option of enjoying a fabulous seafood lunch before spending the afternoon soaking up the sun and adjusting to the relaxed pace of life on the coast. You may want to explore the fascinating network of cobbled streets which make up Stone Town and get a feel for local life on the island.  
Day 2
Day 2:  Spice tour After breakfast you will be picked up for Spice tour . We have developed a special Spice tour with in-depth information not only about spices, but also organically grown herbs and a detailed description about their traditional uses in medicine, cosmetics and cooking. After the tour we invite for an opulent lunch of typical Zanzibar cuisine served in a local house. Afternoon is for leisure. OR: Exploring Zanzibar After breakfast you will be picked up for Zanzibar town tour(not only Stone town), this tour takes you to the whole Zanzibar town including the new town, where you will have a chance to see local people in their daily activities, in Stone town you will see, fish market, former slave market and the House of Wonders. In the new town you see, Michenzani flats, used clothes market, Mwanakwerekwe central market and much more.
Day 3
Day 3: Full day Dolphin tour. One day you go to an excursion to Kizimkazi. Situated on the southern point of the island, Kizimkazi fishing village is home to several schools of bottle-nosed dolphins and Humpback dolphins, which can often be sighted following a short boat trip from the village. If you are lucky, you may be able to swim quite close to the dolphins, which can be a very rewarding experience. We are doing this trip in the afternoon to avoid the crowds of tourists in the morning, which in big numbers disturbing the dolphins.           OR Sand bank Picnic (Subject to Tide of the Day and Weather Conditions) This wonderful excursion is suitable for anyone, from those who wish to completely relax to those who want adventure and excitement. We board the dhow and then set sail towards Bawe Island ; here we will do some snorkeling with a guide to see the stunning array of colored corals and tropical fish of the islands. Then hop back on-board and let us sail you away to a sand bank where brilliant birdlife exists. A seemingly uninhabited and quiet bank in the ocean suddenly comes to life with millions of birds flying overhead and ghost crabs scurrying across the golden sands. After lunch relax on the sandbank listening to the bird life around you and the hush of waves lapping against the shore. For the more active discover more underwater life around the sandbank and listen to stories from our crew about sailing the seven seas. We will slowly sail back to Stone Town after soaking up the sun and return back to the shore by 02:30pm. OR: Green Safari Green safari starts from the village of Fumba a 20-minute drive from Stone Town. Fumba is the most convenient location for exploring the wildlife, isolated sandbanks and rugged island scenery of the Menai Bay Conservation Area.   Our aim is to provide our customers with a truly memorable experience using the best Zanzibar has to offer, while making a positive difference to Zanzibar and its people. This trip starts from the village of Fumba in South West Zanzibar and we will take you to see the dolphins, sandbanks, islands and coral reefs of Menai Bay, a beautiful conservation area. In the morning we set down on one of the beautiful sandbanks where one can relax, swim or snorkel. There are plenty of good quality snorkeling equipments and the experienced snorkeling guides will show you the pristine coral reef, which teems with tropical sea life. Instruction is also available for beginners, fresh coconuts and local snacks are available through out the day. After snorkeling we go to Kwale island where we have our "desert island" restaurant. The buffet lunch includes fish, slipper lobster, calamari, rice and sauces all served hot from the grill. The crews also prepare and present a gastronomic fruits tasting with a large selection of delicious tropical fruits, ice cold sodas, mineral water and beer, a delicious Zanzibari seafood lunch with grilled fish and slipper lobster, coffee and Amarula liqueur.   When the tide permits we explore the natural lagoon found on Kwale island. The lagoon is surrounded by a mangrove forest and we will take you swimming in the lagoon for an unforgettable experience The dhows are traditional sailing boats, hand-built from African mahogany and finished to the very highest standards. They are comfortable and well equipped with outboard engine, VHF marine radios, gas inflatable life jackets, sunshade, boarding ladder, waterproof bags and first aid kit.
Day 4
Day 4: Departure day. Today at your own time (Depending on the departure time of your flight) you will be transferred back to Zanzibar International Airport in time for your onward travel.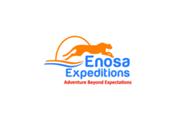 ---
Overall rating
Cleanliness of vehicle
Meet and greet team
Quality of itinerary
Responsiveness of staff