Camping Safari trip
3 days— 3 day safari in Manyara & Ngorongoro & Tarangire
Safari summary
Our 3-day African safari, which specifically include the Lake Manyara National Park, Ngorongoro Crater & Tarangire National Park has been designed to offer you a short but intense Tanzanian Northern Circuit safari experience, for a shorter and time constrained period of 3 days / 2 nights. You will experience the excitement of game viewing in three of the most spectacular national game parks in Tanzania.
This unforgettable African safari tour will take you to the Ngorongoro Crater, featuring one of the highest concentrations of game in Africa. Here you will witness an amazing spectacle of African wildlife – inside a self-contained world teeming with animals. Your tour will also take you to the Lake Manyara National Park, one of Tanzania's most dramatically located wildlife areas, consisting of a shallow but huge soda lake, at the foot of the Great Rift Valley's western escarpment. Finally, your African safari tour will also take you to the Tarangire National Park, which features some of the greatest concentration of game in Tanzania – second only to the Ngorongoro Crater – but less crowded and unspoiled – possessing a wild beauty. The size of the selected Ngorongoro Crater, Lake Manyara and Tarangire National Parks, make them a perfect choice for our shorter safaris.
---
About this tour
Custom, tailor-made, private
Easy activity
Best months:
All months
---
Countries visited

Tanzania
Parks visited
Itinerary
Day 1
Lake Manyara
Day 1: Lake Manyara National Park (Moshi -to-Lake Manyara National Park-to-Mto wa Mbu) Our professional tour guides will meet you at the hotel and briefing you about the tour. You will travel up to Lake Manyara where you will be able to see tree climbing lions which are the park's main attraction. Why these lions habitually climb trees is still up for debate but viewing a pride relaxing in an acacia tree is an incredible site.  The park is also famous for its elephant, huge number of baboons and due to its varied landscape has an impressive range of other game including wildebeest, buffalo, hippo, flamingo, zebra, warthog, waterbuck, dik-dik and impala. This small park is also home to over 400 species of birds, including flamingos, pelicans, storks and cormorants. You will be able to view the surroundings as the safari vehicle's roof can open up to allow you the best angle for photography. After an extensive game drive in the park you will leave the park in the afternoon. Tonight you will spend the night under the stars as you camp at a campsite in the small town of Mto wa Mbu.  
Day 2
Ngorongoro Crater
Day 2: Ngorongoro crater (Mto wa Mbu –to-Ngorongoro crater) After getting a delicious breakfast you will depart for Ngorongoro crater which is UNESCO world heritage. Any trip to Northern Tanzania has to include the Ngorongoro Crater: it is one of the most beautiful natural wildlife safari sites in the world and an exceptional place to interact with people from the Masaai tribe. The Ngorongoro Crater and surrounding highlands together form one of Africa's most beautiful regions.  Volcanic craters form stunning backdrops to some of the most fertile and richest grazing grounds in Africa.  The most famous such crater is without question the Ngorongoro Crater, the world's largest intact volcanic caldera and home to the highest density of big game in Africa, including all the big five and plenty of predators. The Ngorongoro is the best place in Tanzania to see the big five.  A healthy population of black rhino and some of the largest tusker elephants left in Africa today are the prize spots, but the Crater is also home to strong populations of lion, leopard and hyena along with good herds of wildebeest, buffalo and zebra.  Other game in the Ngorongoro includes serval cat, cheetah, jackal, Grant's and Thompson's gazelle, flamingo and bat eared foxes. You will enjoy a picnic lunch in the crater and continue the game drive after the break. Later in the afternoon, you will travel up to the steep walls of the crater to return to Moshi.  
Day 3
Ngorongoro Crater | Serengeti | Tarangire
Day 3: Tarangire National park (Ngorongoro crater to Tarangire National Park to Moshi) You will travel up to Tarangire which is the surprise package on the Northern circuit.  Often overshadowed by the Serengeti and the Ngorongoro Crater, Tarangire has immense concentrations of game in the peak months and a fraction of the visitors that go to any of the other Northern parks.  The game viewing here from July through to October is superb and the atmosphere and habitat is completely different from the other parks. The real prizes in the park are dwarf mongoose, Oryx and generuk but viewings are very rare. Tarangire is one of Tanzania's finest birding destinations. The main activity in Tarangire is daytime game driving, however, staying outside the park makes walking and night safari a possibility.  There are no boat safaris on the Tarangire River. After an extensive game drive, enjoyed from the open roof of the vehicle, you will leave the park and travel back to Moshi where will be the end of our journey.   Items included:       -Transportation ( Four wheel drive car)     -Professional, English-speaking guide and Cooker     -Meals according to the itinerary     -Mineral water (3 litres per person per day)     -Overnight stays in tents     -Camping equipment (tents, sleeping mats, camping furniture etc.)     -All national park fees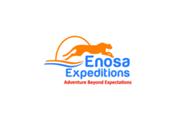 ---
Overall rating
Cleanliness of vehicle
Meet and greet team
Quality of itinerary
Responsiveness of staff