Nyungwe Forest National Park
Safari suitability:

6/10
Find your tour
Breathtaking mountain rainforest, frolicking chimpanzees and a canopy walk to help you spot all the wildlife. It's time for inspiring fun!
Total area:
970 km² (378 mi²)
Anti-malarial:
Not required
---
What YAS members think
* Crowded parks have a lower rating
---
Highlights
The largest mountain rainforest in Central Africa
A wide diversity of animal and plant species, many of them endemic
Home to 13 species of primates, including chimpanzees
Great forest trails
Canopy walk offering sightings of rare animals living in the treetops
Nyungwe holds two thirds of Rwanda's water
About Nyungwe Forest National Park
Nyungwe Forest National Park is located in the southwest of Rwanda, 55 kilometers (34 miles) from the town Cyangugu, and 90 kilometers (55 miles) from Huye. It covers a vast area of approximately 970 km² (378 miles²), and is Africa's largest protected mountain rainforest, reaching an altitude of 3,000 meters (9,800 feet) above sea level. Nyungwe lies in the Albertine Rift, a mountainous section of East Africa, which is home to many endemic animal and plant species that probably found refuge here during the last Ice Age. Mount Bigugu is the park's highest point, and offers great vistas of the surrounding areas. From some parts of the park you can view the majestic Lake Kivu, one of Africa's great lakes. Surrounded by rivers Kongo to the west, and Nile to the east, Nyungwe holds two thirds of Rwanda's water, and creates colorful ecosystems inside its grasslands, bogs and swamps.
Nyungwe Forest wildlife
Sadly, poachers killed the area's last elephant in 1999. The park now enjoys the country's highest level of protection, which will hopefully help preserve this incredibly rich natural habitat. Nyungwe is most famous for its numerous primate species, which represent a quarter of all of Africa's primates. Chimpanzee families can be easily spotted with the help of a guide, and Ruwenzori colobus and L'hoest's monkeys also live in this ancient forest, as well as 10 other monkey species.
Nyungwe is a paradise for bird watchers, with 310 species recorded in the park, 26 of them endemic. As in every rainforest, bird sighting will require some effort and patience, which can be rewarded with sights of giant hornbills, great blue turacos and red-breasted sparrowhawks, to name a few.
Living alongside mammals, birds, amphibians and lizards, is a great variety of butterflies, moths, and a vibrant array of orchids, which will make your visit an unforgettable experience.
Nyungwe access and activities
The main entrance to the park is at Uwinka. The park is designed for activities on foot, and you can choose from a number of walking and hiking trails. In 2010, a canopy walk was opened, which is the only of its kind in East Africa. The hanging platforms offer breathtaking views of the scenery, and make animal species easier to spot.
When is the best time of year to visit Nyungwe Forest National Park?
July to October are the drier months, and are best suited for walking and trekking activities. If you are an avid bird watcher, it is best to visit between December and March.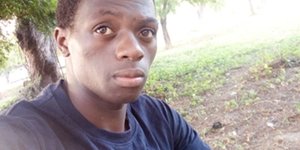 Visited: Dec. 2017
Reviewed: Feb. 07, 2019
I visited various countries for tourist activities one of the country is Rwanda. In 2017 we visited Rwanda with my sisters, before they are worrying about it, but I tried to convince them because I heard some good information about Rwanda. We took a few days before reaching Nyungwe forest, in the road we saw various animals outside and attractrive birds are flying outside. The nature of the environment we saw was strong enough to verify the quality of Rwanda tourism, we relaxed for few hours before starting tracking various places. I saw a chimpanzee and birds with various colour and trees. All of us we felt good by viewing these animals and birds. Also another things that we saw are beautiful flowers, butterflies, canopy trees and plants. It was a good day in deed. Remember Nyungwe has more than 280 birds, 75 mammals species including 13 primates but I feel proud to see some these animals. Various activities we performed in and out of forest such as taking pictures for memory, monkey tracking, chimpanzee tracking, hiking, canopy walking. At the end we returned to our home country by the way all of us we felt good for what we saw especially animals. Also the services provided by tour guides and support from natives was so great all of these marked a memory in our life. It Is my advice to all all people to visit Rwanda to enjoy African nature.
* Crowded parks have a lower rating
---
Safari enthusiast

Tanzania
Visited: Dec. 2017
Reviewed: Feb. 07, 2019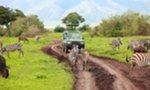 Visited: Jun. 2014
Reviewed: Jul. 25, 2014
Ok, so we had to see the chimpanzees. We were in for a treat. There are so many to be seen here! But, it was misty, damp and a bit cool. We also did the canopy walk and were glad we did. It provided for some nice photos and adrenaline rush.
* Crowded parks have a lower rating
---
Safari enthusiast

Germany
Visited: Jun. 2014
Reviewed: Jul. 25, 2014
Getting to Nyungwe from Kigali, Rwanda
If you are landing in Rwanda's capital city of Kigali and are planning on driving, the drive is about four hours in normal conditions. Rwanda's roads are, in comparison to neighboring countries, in good condition and motorcyclists are limited to two people per bike and helmets are required.
Budget travellers: Public bus is available from Kigali.
Luxury travellers: RwandAir offers daily domestic flight service from Kigali to Nyungwe. The direct flight is around 30 minutes.
The following airlines travel to Nyungwe Forest National Park
---

RwandAir is the flag carrier airline of Rwanda. We serve most East African Community capital cities as well as Johannesburg and Dubai with daily flights. Recently, we introduced Flights to Lagos in Nigeria, Accra in Ghana, Juba in South Sudan and intend to expand to Doula in Cameroon. Our Current destinations include Nairobi, Entebbe, Mombasa, Bujumbura, Dar es Salaam, Kilimanjaro, Nyungwe Forest National Park, Johannesburg, Brazzaville, Dubai, Lagos, Accra and Juba. We have codeshare agreements with SN Brussels on the Kigali-Brussels Sector and Ethiopian Airlines on the Kigali-Addis Ababa Sector. Visit website
Also flies to:









---

We are a Rwandan based aviation company specializing in helicopter solutions,pilot training among other services tailored to your every need. We offer aerial excursions within Rwanda and her neighbors in the East Africa community. Our top destinations are Akagera, Nyungwe, Volcanoes National Park and Bisate Lodge. Visit website
Also flies to: