Ankarafantsika National Park
Safari suitability:

6/10
Find your tour
Not a typical safari destination, but the only place to see the greater big-footed mouse
Total area:
1350 km² (520 mi²)
Anti-malarial:
Not required
---
What YAS members think
Most-visited month:
December
* Crowded parks have a lower rating
---
Highlights
The last refuge of the golden-brown mouse lemur and the greater big-footed mouse
129 species of birds (of which 75 are endemic)
Horned chameleon and dwarf chameleon
Night tours
About Ankarafantsika National Park
In 2002, two parks bisected by the NR 4 highway in the Boina region of Madagascar were combined into what is now known as Ankarafantsika National Park. Spread on a surface of almost 1,350 km², Ankarafantsika's dense, dry forests and numerous lakes are the sanctuary of various highly endemic flora and fauna. The park is closest to the city of Majunga (115 km or 0.62 miles north) and offers a stunning vista of thick forests, marshes with raffia and savanna.
Ankarafantsika National Park derived its name from the word "garafantsy" meaning "mountain of thorns." Although the park only used to spark terror among locals, Ankarafantsika is now known as a place of delight and adventure because of its natural ecological wealth.
Ankarafantsika is the last refuge of the golden-brown mouse lemur and the greater big-footed mouse (Macrotarsomys ingens) which does not occur anywhere else. Daytrips around the park are made exciting by the delightful coquerel's sifaka and various species of geckos and chameleons including the rare horned chameleon and dwarf chameleon. Birders and botanists will also rave at the sheer diversity of birds and plant life in the park. Highlights include bird species such as the Madagascar fish eagle, Van Dam's Vanga, Rufous Vanga and banded krestel and plant species such as the Cedrelopsis grevei, Lohavato and baobabs.
Night walks around Ankarafantsika are very rewarding with the presence of nocturnal mammals, reptiles and birds. Evenings in the park serve the perfect opportunity to spot the grey mouse lemur, Milne-Edwards's sportive lemur and Western fat-tailed dwarf lemur. Other fascinating attractions include the small duck of Madagascar and the Madagascar nightjar.
There are various lodging options inside and around the premises of Ankarafantsika National Park – camping sites, bungalows and hotels. Visitors can also choose the difficulty, nature and length of their trips from the different tours or circuits available in the park.
When is the best time of year to visit Ankarafantsika National Park?
Roads leading to the park are generally in good condition and are accessible anytime of the year. The hot and dry period runs from April through November, and is followed by a wet season. The temperature falls from 24°C - 29°C (71.6 ºF - 84.2 ºF), and in April-October, it can be extremely hot. Sun protection and light clothes are generally recommended to visitors.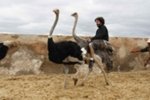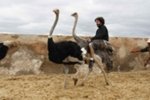 Safari enthusiast
Top contributor
Safari guru
African traveller

United States
217 kudus
Photos (0)
Reviews (18)
Visited: Dec. 2010
Reviewed: Aug. 06, 2013
Although not as off-the-map as Ankarana (for reasons I cannot fathom), Ankarafantsika is a goldmine of lemurs and countless other creatures that you would NEVER see if not for your brilliant guide with superhuman powers of animal-finding. One of the main draws here are the diverse landscapes. You walk through a shaded forest with a network of broad paths littered with critters, then cross a grassy plain watching birds of prey doing indescribable injustices to small fuzzy victims, then emerge at the edge of a massive erosion canyon. Photography heaven? Yes, but if you've driven here, you will know that erosion is one of Mada's PRIME problems. And that's not getting any better. Be sure to visit the nearby coastal town of Mahajanga, rife with great food and culture. I really can't say enough good about this place, but be sure to get a place with a pool (not too pricey here) and check out he nightlife after gorging. Also try to get further north to the fantastic Ankarana Reserve.
* Crowded parks have a lower rating
---
Safari guru

United States
Visited: Dec. 2010
Reviewed: Aug. 06, 2013
Getting to Ankarafantsika National Park
Driving from Antananarivo is a minimum of eight hours, not including traffic and road conditions. There's a daily bus service that runs from Antananarivo to Mahajanga, which is two hours from the park. There are also flights from Antananarivo.
The following airlines travel to Ankarafantsika National Park
---

National air carrier of Madagascar. The Air Madagascar network covers 21 destinations from Madagascar to the Indian Ocean, Africa, Europe and Asia. Since 1961 Air Madagascar has been the reference airline to fly to 11 Malagasy cities. Visit website
Also flies to:

---

At evoJets, our charter specialists are available to ensure your itinerary is as personalized as possible, to suit the needs of your party. Many of the island's national parks are highly distinguished sites to fly over and observe from a bird's eye view. Visit website
Also flies to: