Andasibe-Mantadia National Park
Safari suitability:

3/10
Find your tour
There is the opportunity for trekking and wildlife sightings, but all safaris are done on foot.
Total area:
155 km² (60 mi²)
Anti-malarial:
Not required
---
What YAS members think
* Crowded parks have a lower rating
---
Highlights
Andasibe-Mantadia National Park is made up of two reservations with distinct terrains and attractions
The park is home to a wide variety of wildlife, including the largest species of lemur—the Indri—as well as plant species, including the orchid
Visit during the drier months of September through November
The park is easily accessible from Madagascar's capital, Antananarivo
About Andasibe-Mantadia National Park
Andasibe-Mantadia National Park includes two distinct areas in terms of terrain and activities available, covering a total of 155 km² (60 miles²) east of Madagascar's capital, Antananarivo. The Special Reserve of Analamazoatra (also known as Andasibe National Park) was established in an effort to preserve the Indri lemur species and was later extended into what came to be Mantadia National Park. Because both reserves occupy the same forest, they are commonly referred to as Andasibe-Mantadia National Park.
The northern area of the park (Mantadia) is considered to be more exclusive and receives fewer tourists. It contains varied trails that tend to be more rugged, which may be attractive to the adventurous and experienced hiker. Altitudes range from 900 to 1250 m (2953 to 4101 ft). Mantadia tends to have a very humid climate. The park is made up of dense rainforest, housing a variety of wildlife species, including over 80 amphibians, 15 mammals including the Indri (the largest species of lemur), 50 reptile species including chameleons and leaf-tailed geckos and over 100 bird species including the Madagascar wagtail and the Madagascar serpent-eagle.
Visitors to Andasibe-Mantadia should be prepared for very damp conditions. In addition to rain jackets, high rubber boots (wellies) are also recommended as leaches are common here and like to attach to exposed skin. The true highight of this area is the ability to see the largest lemur, the Indri. Its haunting cries echo above the drenched canopies and add an element of mystery to any trek. Be prepared to have a sore neck, as these guys tend to stay near the tops of the trees and make the visitors work for their viewings.
Mantadia National Park is home to various plant species, most notably the orchid and the poinsettia, which grows to enormous heights in this damp, temperate climate. The park also contains the Sacred Waterfall as well as natural pools, giving hikers an opportunity to refresh and cool down.
The park is easily accessible from Antananarivo by car. The trip takes approximately three to four hours, depending on road conditions. Part of the journey is on dirt roads.
When to visit Mantadia National Park
Although the park is open year-round, visitors should always expect rain. The average annual rainfall is about 1700 mm (5.5 ft). It typically rains over 200 days per year, with the wettest months being January through March. September through November tend to be drier. The average temperature is about 18 C (64 F), with warmer days beginning in November, when temperatures will reach 27 C (80 F).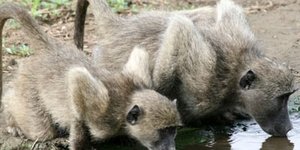 Visited: May. 2014
Reviewed: Aug. 25, 2014
This was the first place I visited once I got to Madagascar. It's only about a three-hour drive from Tana, the capital. The drive was special, too. As you climb up in elevation, the temps drop and it drizzles. Along the clay roads are groups of people, many without shoes, walking for miles with their goods. It was so moving to see this and made me feel super spoiled. I stayed at the Vakona lodge, and I'm glad I did. I thought the food was excellent here and really enjoyed the atmosphere. It was nice to 'warm up' here after a day of trekking in the cool, wet climate. It is really cool and damp here. But, seeing and, more importantly, hearing the Indri lemur was spectacular! Bring warm waterproofs and good shoes.
* Crowded parks have a lower rating
---
Safari enthusiast

United States
Visited: May. 2014
Reviewed: Aug. 25, 2014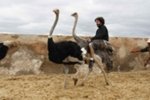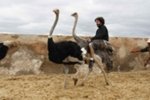 Safari enthusiast
Top contributor
Safari guru
African traveller

United States
217 kudus
Photos (0)
Reviews (18)
Visited: Jan. 2011
Reviewed: May. 28, 2013
Madagascar. Whoa! Andasibe-Mantadia NP is the place to see the Indri, the largest species of lemur. However, there are PLENTY of other species! For those unfamiliar, there are almost a hundred species of lemurs in Madagascar, and nowhere else in the world. There are probably more species, but who knows. Many parts of the island are untouched, likely hiding unknown species, whereas others are being deforested worse daily, and species are disappearing. The deforestation in Madagascar is EVIDENT and a shame. Vast swathes of the country are barren and eroding. When you visit a raw wilderness like Andasibe, you realize what's been lost. The guides in Andasibe, like everywhere in Madagascar, are amazing. They will see things that you would not have. I guarantee this. Invisible chameleons and creatures you didn't even know existed. Look up the leaf mimic praying mantiz, the aye-aye, or the leaf-tail gecko. Very cool things to be found here, for the right set of eyes. The lemurs also mostly have distinct sounds, which is half of the fun. Haunting wails and strange whoops - you never know. Wander the rainforest trails of Andasibe to your heart's content - if that's even possible!
* Crowded parks have a lower rating
---
Safari guru

United States
Visited: Jan. 2011
Reviewed: May. 28, 2013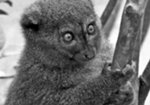 Visited: May. 2010
Reviewed: Apr. 17, 2013
We visited Andasibe after having spent a good chunk of time in the dry and sunny western part of the island. I was not prepared for the volume of precipitation this place receives! I did not bring long trousers and, as a result, my calves were covered in mosquito bites after the first day of trekking in Andasibe. The park was really interesting as we did not encounter many other people. The cries of the Indri will be forever in my memory. So eerie and unique! I also loved visiting the lemur reserve and got some great shots of chameleons here. I was taking malarial medication and still ended up contracting it, so be sure to bring it. I just doubled up on the dosage and all was well. Bring long trousers and socks and waterproofs. The leeches are also pretty bad and at one point the guide pulled one off my cheek! Definitely a park to visit for those who don't mind a bit of rough and wet trekking. I'd gladly return.
* Crowded parks have a lower rating
---
Safari enthusiast

United Kingdom
Visited: May. 2010
Reviewed: Apr. 17, 2013
Andasibe is about a three hour drive, in good weather and road conditions, from the capital. Many sections of the road are dirt and, in inclement weather, can result in much longer driving times. It is possible to hire a car and self-drive to this location, or you can hire a driver from Tana who will navigate the roads.
The following airlines travel to Andasibe-Mantadia National Park
---

Airlink is a privately-owned, BBBEE Level 4 business and regional airline serving a comprehensive network of smaller destinations throughout Southern Africa. We are now operating independently under our own unique 4Z flight code offering more freedom, more choices and more travel opportunities. Visit website
Also flies to: