Author Neil Andrews on one of many safaris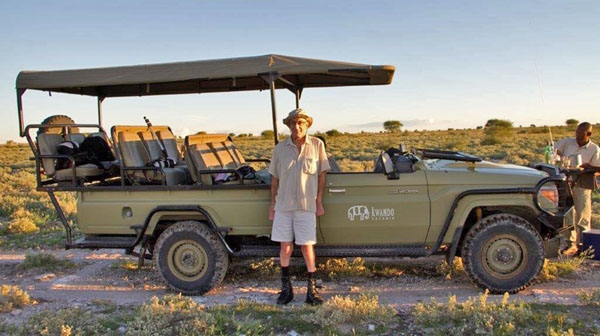 Published on March 01 2016
Written by: Neil
802 views
Knowing me, knowing you
Highlights
Only you know your limits.
Help asked for is generally given.
Planning a safari with a physical limitation
Who knows best what you can and cannot do? It should be you. But, can you be objective to your agent if your heart is set on something? So how do you tackle this subject with a travel agent? There is no easy answer. They want your business but, at the same time, if you have used them before they will want to ensure repeat business and not advise incorrectly.
You, too, can see the lemurs in Madagascar
I visited Madagascar in September 2011, with no reference that I recall of relaying my physical condition to my agent. Whilst the Andasibe-Mantadia National Park terrain was challenging the guide accommodated my disability (the pace at which we walked and inclines we attempted) and to my delight we found an indri family.
However, at the Ranomafana National Park, I soon told my guide that I had had enough. Why? The lemurs here were on the move, and quicker than I could move. I was slipping and sliding uncomfortably through being dragged by a much abler and adept guide and my lack of required mobility was hindering my travel companion's sightings.
You, too, can track mountain gorrilas
I went gorilla trekking in Bwindi Impenetrable Forest in November 2015 and re-reading the advisory blurb in January 2016 – Only those who are 100% fit and are capable of walking long distances at high altitude over slippery, muddy terrain should attempt gorilla tracking - really? Where is the nearest madhouse?
My agent was told my condition and advised that he had relayed it to the lodge manager and he felt that I could manage gorilla tracking, with the sedan chair option (locally called the stretcher) available (at a price) should I decide against using my own legs. It was the hardest thing I have physically achieved. The return journey was far harder than reaching the gorillas and became almost an out of body experience – thus the mention of an asylum. But, I did it and am so glad I did not back down when others doubted my ability to achieve this goal.
Would I have continued with the gorilla tracking if I had been with someone? I don't know. The other seven who tracked with me said afterwards that they were pleased that we tracked at my pace.
I am not providing answers … but hopefully thoughts that only YOU can answer given all the information that the internet now provides.
Bottom line – know yourself. What achieving something is worth to you. How much you want it. Only you know. And base your questions on what challenges you physically day-to-day.
Next time – help asked for is generally given.
About the author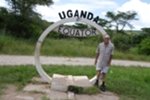 Neil

Has been on: 10 safaris
Though born in Mauritius, some years ago, it was not until 1996 that I first went on a safari holiday. I have been back to Africa at least once every year since - a bit of an addiction. In my particular case Arthrogryposis Multiplex Congenita affects my arms and legs - most noticeably hands and feet. I hope to share experiences and how a disability does and does not affect safari travel. Named Neil Raffan Andrews I write under the name of Neil Raffan. The ease with which one can self-publish has not only allowed me to publish my back catalogue of novels but also more recent pieces which include travel writing.
Share on:
© Your African Safari Ltd, All rights reserved.
About YAS
Your African Safari is a safari-planning and safari review site. It was created to help support a healthy African wildlife population. All reviews are vetted before being approved and only ethical tours are published