***This company is unresponsive and/or emails are bouncing. Quote requests are disabled for this tour operator.***
Kenya Walking Survivors Safaris
Dutch, English, French, German, Italian, Japanese, Russian, Spanish
---
---
Contact info
About Kenya Walking Survivors Safaris
The only way to appreciate Africa is to walk or cycle on its earth, watch birds in its bushes, lakes and plains, track animals in their natural habitats in an impossible way. Let's Explore the African rich biodiversity with the wilderness Expert. Kenya Walking Survivors Safaris is a professional Tour Operator based in Nairobi Kenya who shares with you the incredible sights, sounds and the taste of the Africa Adventure number one destination for those seeking safaris with romance and dream of a lifetime.
About our safari vehicles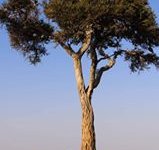 Visited: Aug. 2016
Reviewed: Jul. 27, 2020
Our group booked 12 day tour with KWSS of Otieno Lysaniash (Otieno) in Aug 2016. During the discussion for booking via email, Otieno seems to be a very professional businessman. He replies email very fast and in a very good manner. We at that time were so happy thought that we would have a very unforgettable trip in Kenya. We paid 50% deposit as requested by him.

On the date of arrival, we met him at his office which was a small premises in a mall, requested us to pay the balance of 50% and asked us if we wanted to take the balloon. If we want, we paid him US$410 / pax. We decided to take the balloon therefore paid him the full balloon fee. Then, he gave us a paper with the details of the tour which were not exactly as what the parties have agreed and the fee for the tour was higher than the amount we have agreed. He changed the program without notifying us or seeking our approval. That was our first bad impression about him. We had no choice but spent time to talk and discuss with him again to fix the tour program by handwriting on it.

In the afternoon, we had lunch after taking tour to Kibera slum. The driver told us that we had to pay for the lunch cause Otieno told him that it is not included. We did not agree to pay cause it is included. After several calls between the driver and Otieno, they agreed to pay for the lunch. That was the second bad impression about Otieno and KWSS.

On the night before the day for morning balloon, the driver told us that Otieno can not book the balloon for us because all space are fully booked and that Otieno agreed to refund in full the balloon fee to us when we come back to Nairobi (in more 10 days ). In fact, he never booked the balloon but just want to collect and spend your money with no interest payment cause we after that via our friends easy booked the balloon from another balloon safari company. We found that Otieno was not the honest person. He lies to us – his customers who bring money and business to him.

During the tour, Otieno many times changed the program, cut the game drive, change the route without informing us. He cut the game drive at Abadare without saying anything to us. You all should note that the game drive fee is US$70 / pax. He never said anything about refund us such money.

He also changed the route as agreed (Naivasha- Aberdare to a new route (Naivasha-Amboseli) which took 9-10 hours instead of 3 as per the agreed route. He even told the driver just taking us to the new destination (Naivasha-Amboseli) as per his new route without telling anything to us. We absolutely can not do it and disagreed to go, trying to call him to talk. After several attempt, we were able to talk with him.

At the beginning, he told us that he did book the room for us at Ark Lodge at Aberdare as per the agreed route but the hotel suddenly changed and cancelled the booking. Therefore, he had to change the route by booking room at Amboseli. After that he told us that he made mistake when booking the wrong date after we told him that we called to Ark Lodge and they told us that the room is still available. You all can see he was not honest at all! And more important, the way he served his customers were too bad and unacceptable.

After many talk and strong argument, he accepted and agreed to pay us a so-called compensation of US$70 / pax. He promises to pay us when we are back to Nairobi on the last day of the trip. That happened on the 7th day of the tour!

We came to his office at Nairobi to collect the balloon fee and compensation. We did inform him the time of arrival but he was not in the office! Then, finally he show up. We asked for money to be refunded in cash. Can you guess what happened then? He told us that he did not have cash in the office even though it is only US$1,500. If he indeed planned to refund us and knew that we're on our way to pick up the money, why wouldn't he have cash for us????????
To us, the only reason is that he never intended to pay us back!

Can you imagine that we had to spend 6 hours in his office (from 4:00 PM – 10:00 PM) asking for our money to be refunded? He gave so many reasons, trying to go around. He even CRIED while telling us that his son was sick and he "sacrificed his son because of us"! We told him that it was totally your mistake and fault and that we had no involvement to your family and personal issue. We further told him that we though the meeting would be very short and we just came to his office, saying hello, collecting money and we both were happy. Finally, thanks to the strong support and assistance from one friend of us who lives in Kenya and we told him that if he did not refund our money, we will report to the diplomatic police of Kenya, he promised again!) to refund us the balloon fee on the following day after 6 hours of agreement. That day, we arrived our hotel at almost 11:00 PM with nothing in our stomach after a long day in the car and 6 hours of argument with him. We all totally were exhausted!

Lastly, he never answered our phone calls. If by chance he picked up your phone, he would say he was busy with meeting, another phone, another client (even though you are also his client),

If any of you plans to book the tour with KWSS, it is strongly recommended that you should consider to stop it. KWSS and Otieno is not trustworthy. Do not fall into the same trap as we did by only reading and believing in the positive reviews and the way he talks to you.

If any of you has booked and paid the deposit to him, make sure you carefully and closely check the program and route every single day. In addition, you should never book the balloon via KWSS cause he never booked for you. He just take and use your money without payment of interest!

PS: In our case, we are lucky to finally receive the money back. It may be because we were very strong with him and the support from our friend who lives in Kenya. However, having reading the comments, I note that several other person falls in his trap and lost money!
---

Vietnam
Countries visited:


Visited: Aug. 2016
Reviewed: Sep. 07, 2016
Show more
---
Overall rating
Cleanliness of vehicle
Meet and greet team
Quality of itinerary
Responsiveness of staff