Experience Zanzibar Tours & Safaris Ltd
English, French, German, Swahili
---
---
Contact info
About Experience Zanzibar Tours & Safaris Ltd
We are Zanzibar based tour operator specialized in arranging fully guided Tanzania Safaris and Beach Holidays on the spice islands of Zanzibar, Mafia and Pemba for individuals, small groups of relaxed and easygoing friends or family who share the same interests and who wish to travel together at a more relaxed pace, visiting some of the more unusual places and people in Tanzania and Zanzibar.
About our safari vehicles
We have an armada of well-kept up customised safari vehicles. This gets rid of the issue of sub contracting vehicles and driver-guides, which may bargain benchmarks and nature of administrations. Our safari vehicles are explicitly changed over for most extreme space and solace. Every one of them have brought forth rooftop and sliding windows to encourage good survey and helpful photography amid amusement drives and touring. Likewise we have an armada of help vehicles including SUV exchange vehicles, smaller scale transports, and outdoors supply trucks.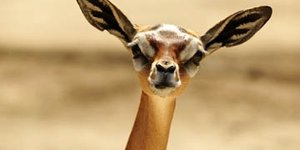 Visited: Feb. 2017
Reviewed: May. 09, 2020
We haven't been to Tanzania before and have been feeling very excited our holiday. We started to read lots of reviews from travel web sites but couldn't get satisfied information about really how to plan our 9 day.
Then we found Godfrey from Zanzibar Experience Tour. He kindly answered all our questions and come up with solutions patiently. Finally he presented us the schedule of our holiday including 2 days safari at Mikumi, 4 days at Nungwi beach and 2 days at stone town.
Godfrey and John, our safari guide, were waiting for us, when we arrived in Dar Airport. We drove 6 hours to Mikumi National Park, which is an amazing natural beauty. We had chance to see lots of animals, learned about them and watched the daily life. It was a lifetime experience.

Thank you John for your friendship, kindness and safe driving. On highway it needs great driving attention, thanks to him we had no problem.
From Dar, we took a ferry to Zanzibar and with a-hour-drive we arrived Nungwi which has incredible beach and tide vision.
Amaani Bungalows was enough to get by, but the room has some bad smell. We eat delicious seafood on dinners. Also enjoyed tropical fruits.

Later while going to stone town, we give a short break for spice tour and learned a lot about spices and fruits. The same day, we took a boat to prison island in order to see giant turtles.
We enjoyed the narrow streets of Stone Town and felt the sincerity of African people.
In the morning, we set to swim with dolphins which is a great experience. Then the captain took us to snorkeling but it was too short because of coming rain.

Tell your captain not to take his phone with him or you may stay there for short time.
On the way to stone town, we give a short break at Jozani forest and saw red monkeys there.
As a consequence, we had a great experience at Tanzania thanks to Godfrey. We recommend Zanzibar experience tour to anyone. We will definitely come again.
---

Turkey
Countries visited:

Visited: Feb. 2017
Reviewed: Mar. 05, 2017
Show more