Experience Zanzibar Tours & Safaris Ltd
English, French, German, Swahili
---
---
Contact info
About Experience Zanzibar Tours & Safaris Ltd
We are Zanzibar based tour operator specialized in arranging fully guided Tanzania Safaris and Beach Holidays on the spice islands of Zanzibar, Mafia and Pemba for individuals, small groups of relaxed and easygoing friends or family who share the same interests and who wish to travel together at a more relaxed pace, visiting some of the more unusual places and people in Tanzania and Zanzibar.
About our safari vehicles
We have an armada of well-kept up customised safari vehicles. This gets rid of the issue of sub contracting vehicles and driver-guides, which may bargain benchmarks and nature of administrations. Our safari vehicles are explicitly changed over for most extreme space and solace. Every one of them have brought forth rooftop and sliding windows to encourage good survey and helpful photography amid amusement drives and touring. Likewise we have an armada of help vehicles including SUV exchange vehicles, smaller scale transports, and outdoors supply trucks.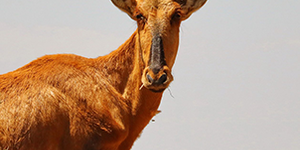 Did not go on this tour
Reviewed: Nov. 10, 2021
Submitted in:

Tourists: There are many reliable tourist agencies in Zanzibar. Check with couple of them and finalise. Don't trust this guy!! He charged me for my 2 year old kid for safari but other agencies didn't charge for kid and the adult price was also less that what Mr. Godfrey quoted!! (Similar for other local tours too) By that I was able to save around 350 USD.

# He made me pay for his mistake (Gave incorrect bank details to transfer fund and his bank charged me fees for that)
# He makes fake promises (He promised to pay me the bank charges as it was his error but never paid and didn't respond when asked)
# He is just a cheat (Never agrees his mistakes and tries to make up some stories to hide his mistakes)
# Not at all a true gentleman!! (He just pretends to be polite and gets rude when questioned)

Whatever response he gives for this; never believe that as he is very good in making cooked up stories. I have attached proofs for all points. Read further to understand better and better stay away from Mr. Godfrey & his agency Experience Zanzibar Tours & Safaris
------‐-‐------------------
Mr. Godfrey, You promised to transfer amount in November beginning but started avoiding me when asked for amount.

Initially I booked few local tours and day trip to Selous with you and paid USD 65 as an "advance test payment" and agreed to pay remaining once you received the amount successfully.

As the bank details you gave were incorrect, payment got rejected. You acknowledged the same and asked me not to make any further transfers. I still requested for correct details to transfer and also an option to pay on arrival.

Initially you said you booked Selous for us but, later you said they "cancelled the trip/ flight to Selous on 19th completely"!! and asked us to change our dates.

So, based on those two experience, I completely lost trust on you and didn't proceed with you further.

I was expecting my full amount to be returned but your bank charged me fees for transferring with incorrect bank details which was not my fault!!

I'm just a tourist. You are running this business for 20 yrs and you must know your country/bank rules and regulations. Why should I pay the fine for the incorrect details which you gave!!??

Initially in September you agreed to pay me back that bank charges in beginning of November but now not at all responding to my WhatsApp msg, calls, msg on your site, email and avoiding purposely.

Good that I didn't book with you further.
---

United Arab Emirates
Countries visited:
Did not go on this tour
Reviewed: Nov. 09, 2021
Show more