Main focus:
Luxury safaris
Headquarters:
United States
---
---
About Elevate Destinations
Elevate Destinations organizes custom luxury, eco-friendly safaris to East and Southern Africa where travelers can engage with conservation and community initiatives. The camps used are vetted for their environmental and social responsibility. In addition, Elevate's Buy A Trip, Give a Trip program means that when you book your safari through Elevate, we will sponsor an excursion for local youth to get to visit the parks and wildlife as well. Pay it forward with Elevate Destinations while receiving top service, camps and guides!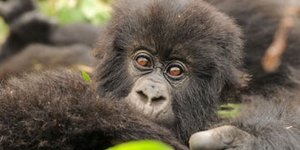 Visited: Apr. 2016
Reviewed: Aug. 01, 2018
I learned about Elevate Destinations while poking around the internet for service trips that would be appropriate for my two children, ages 12 and 8, and myself. I was skeptical about the possibility of finding something that could meet our desires to connect with and volunteer in a community in another part of the world, encounter wildlife, especially threatened species, and do it all while working with our budget. Dominique was immediately enthusiastic and encouraging about our budding dream. She listened carefully to our perimeters, presented several options for consideration and was extremely patient while we made our decision.

The trip Dominique curated for our family went above and beyond my hopes on so many levels-- access to wildlife and culture, meaningful engagement and volunteerism, and educational enrichment delivered with exquisite lodging and food and the smoothest of logistics enabling us to soak up our experience undistracted. She put us in the hands of warm and insightful guides with whom we were able to connect instantly.

It was truly a life changing experience that will nurture each of us for the rest of our lives. What began as what I thought was wishful thinking was delivered thoroughly and respectfully to both our family and the vibrant communities and environments that were opened to us.
---
{{ review.user.profile.user_type_display }}

United States
Countries visited:

Visited: Apr. 2016
Reviewed: Apr. 27, 2016