Main focus:
Luxury safaris
Headquarters:
United States
---
---
About Elevate Destinations
Elevate Destinations organizes custom luxury, eco-friendly safaris to East and Southern Africa where travelers can engage with conservation and community initiatives. The camps used are vetted for their environmental and social responsibility. In addition, Elevate's Buy A Trip, Give a Trip program means that when you book your safari through Elevate, we will sponsor an excursion for local youth to get to visit the parks and wildlife as well. Pay it forward with Elevate Destinations while receiving top service, camps and guides!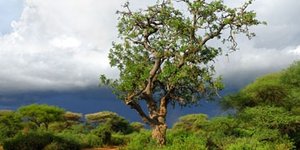 Visited: Aug. 2014
Reviewed: Jun. 22, 2019
I had never been to Africa before last summer. My family and I decided to go last minute and enlisted the help of Elevate Destinations. I was nervous about going and worried we would get subpar accommodations due to our late booking. How wrong I was. To put it simply, it was the trip of a lifetime. From landing in Tanzania, traveling through four parks and endless miles of "highway," from flying in a small plane to Zanzibar and back, all the details were taken care of for us. No worries; no stress. Our guide was a delight, and all the food and lodging exceeded our expectations.
We can't wait to go back - and of course, use Elevate Destinations!
---
{{ review.user.profile.user_type_display }}

United States
Countries visited:

Visited: Aug. 2014
Reviewed: Nov. 25, 2014