Main focus:
Mid-range safaris
Languages:
English, French, Spanish, Swahili
---
---
About Direct Kenya Safaris ltd
Direct Kenya Safaris is a tours/safaris registered company in Kenya operating in Kenya, Uganda, Rwanda, Tanzania and Zanzibar. Our pride is to be able to take people into the untouched world of East Africa designed for those in search of a real African adventure, those who enjoy the natural unpredictable wilderness at close quarters. We are specialists in budget, midrange and luxury safaris as well as hiking, trekking, mountain climbing and honeymoon packages all customized to customers specification. We maximize on the quality customer service and satisfaction by establishing our customer requirements by reviewing their needs. Excellent communication with our customers is the key action we take to ensure that things are done Right in Time. We are represented and dedicated to regular improvement of quality, not simply a one-step improvement to an acceptance plateau but dig deep to ensure customer satisfaction.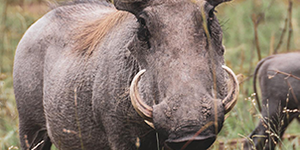 Visited: Nov. 2020
Reviewed: Jan. 13, 2021
Submitted in:

I traveled with Direct Kenya Safaris on a 6 night Kenya trip. From the airport, to our return drop-off, nothing was left undone. Covered a large territory, saw wonderful assortment of wildlife. Could have spent a week with their entertainment. Our driver/guide, Marcus, was beyond words fabulous. Stop! and he did. Back-up, he did. He made sure every element of our safari was excellent.
The lodges Direct Kenya Safaris uses are good. Some are luxury tented camps and lodges, but all were more than adequate. I highly recommend this ground tour operator.
---
{{ review.user.profile.user_type_display }}

Germany
Countries visited:
Visited: Nov. 2020
Reviewed: Jan. 12, 2021
Show more