Main focus:
Mid-range safaris
Languages:
English, French, Spanish, Swahili
---
---
About Direct Kenya Safaris ltd
Direct Kenya Safaris is a tours/safaris registered company in Kenya operating in Kenya, Uganda, Rwanda, Tanzania and Zanzibar. Our pride is to be able to take people into the untouched world of East Africa designed for those in search of a real African adventure, those who enjoy the natural unpredictable wilderness at close quarters. We are specialists in budget, midrange and luxury safaris as well as hiking, trekking, mountain climbing and honeymoon packages all customized to customers specification. We maximize on the quality customer service and satisfaction by establishing our customer requirements by reviewing their needs. Excellent communication with our customers is the key action we take to ensure that things are done Right in Time. We are represented and dedicated to regular improvement of quality, not simply a one-step improvement to an acceptance plateau but dig deep to ensure customer satisfaction.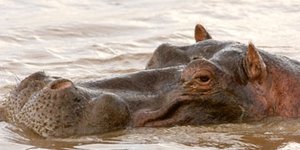 Visited: Oct. 2020
Reviewed: Nov. 24, 2020
We spent 10 days on safari in Kenya and Zanzibar- Masai Mara, Lake Naivasha, Amboseli and Zanzibar. We were very pleased with direct kenya safari ltd. Our trip organizer Nduso suggested accommodations and we were very happy with the places we stayed during the safari. Our guide was Albert, a really good guide at the same time he was good at tracking and finding animals. Thank you again, Nduso and Albert! We suggest Direct Kenya Safaris to everyone.
---
{{ review.user.profile.user_type_display }}

Ireland
Countries visited:


Visited: Oct. 2020
Reviewed: Nov. 24, 2020
Show more