Main focus:
Mid-range safaris
Languages:
English, French, German, Spanish, Swahili, Xhosa
---
---
About Chaz Tours and Travel
Chaz Tours and Travel is a full-service tour agency dedicated in providing totally reliable and practical tour and travel solutions as it offers most competitive rates in the market. At Chaz Tours and Travel we expertly handle local and international travel services; We provide our customers with different types of safari packages that include Family Safari packages, luxurious safaris, budget safaris, honey moon safaris, beach safaris, wildlife expeditions, mountain climbing safaris and cultural safaris. Chaz Tours and Travel is composed of dedicated employees, a full service organization dedicated to the ideals of personalized service, competence, reliability and stability and is made up of an aggressive core group of experienced professionals. Chaz Tours and Travel is a destination and tour packages travel agency in Kenya and Namibia.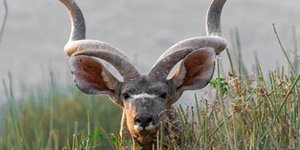 Visited: Jun. 2017
Reviewed: Feb. 24, 2020
Chaz Tours and travel was a once in a lifetime experience.

While there are other high-end safari options out there, I felt that Chaz Tours and travel was the best bang-for-your-buck option out there. While going through the booking process, Mr. Martin (the manager), was extremely quick to respond to any questions or concerns we had.

After being reassured of the itinerary for our 3-day Masai Mara safari, we went ahead and placed our deposit a few weeks before we were scheduled to be in Kenya.

Once we arrived in Nairobi me and Kenyan wife from our long flight from the USA, we were picked up by Chaz Tours and travel - James (driver) and Jack(cook) - at our Bed and Breakfast. From there, we departed on the 6 hour journey to Masai Mara. Along the way, we stopped at various James and jack knew all the answers to our questions as well.

Arriving at our camp before dinner, we had a short game drive in Masai Mara.James was quick to radio other drivers (might have been 7 other drivers) to see where all the animals were. He eventually caught wind of a lion and lioness together, so we headed there and saw these majestic animals.

While we were on the drive, Jack was busy at camp cooking up a delicious dinner meal. The dinner meals typically consisted of beef, a vegetable, bread, water, coffee and tea. While breakfast was usually a spanish omelet, juice, potatoes, coffee and tea. Jack cooking is amazing and kept us well nourished throughout the safari.

The following days consisted of more game drives where we went all over Masai Mara, close to the Tanzania border, the Mara River, and much more. All while passing thousands of zebras and wildebeests, buffalos, giraffes, elephants, cheetahs, and more. There were times when I caught myself smiling from how amazing this experience was.

Book with the confidence knowing that you will have an amazing time. I cannot recommend Chaz Tours and Travel enough.
---
{{ review.user.profile.user_type_display }}

Kenya
Countries visited:

Visited: Jun. 2017
Reviewed: Nov. 07, 2017
Show more