English, Spanish, Swahili
---
---
Contact info
About Breezy Tours Kenya
Breezy Tours & Travel was founded by people who are passionate about nature to offer first class safari & scenic experiences in Kenya, Uganda & Tanzania. Team Breezy Tours consists of experienced and committed talent and we deliver our best services and solutions available to our clients. We understand that in order to remain an integral part of the travel process we need to add value by delivering efficient & cost sensitive safari solutions. We are keen to customers details and do capture every detail to be able offer the best that is available. We offer tailor-made tours from budget camping to luxury and high end safaris. We also offer helicopter scenic tours, golf tours for golf enthusiasts and photography safaris for the professional photographers.
About our safari vehicles
Our Safari vehicles are the safari vans & the 4x4 Safari Jeep/Land Cruiser that is custom built to provide ample leg room, large pop-up roof hatches for game viewing and photographic opportunities and fitted with two spare tires, cooler boxes, equipped toolkits, a comprehensive first aid kits, fire extinguishers, seat belts, canvas seats and VHF radios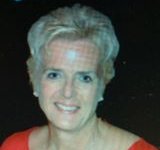 Visited: Mar. 2015
Reviewed: Apr. 05, 2019
Three friends and I spent 8 wonderful days in Kenya. We experienced four different camps, Elephant Bedroom Camp (my favorite), Porini Rhino Camp, Sarova Lion Hill and Sarova Mara Game Camp. These were all wonderful accommodations, all different. The food was wonderful, especially at Elephant Bedroom, where they had a wonderful chef that prepared magnificent meals out in the wilderness. The drivers took us, each day, to see every animal we expected to see. My favorite was the giraffes. But we saw elephants, zebras, lions, leopards, cheetah, hippos, rhinos, flamingos, crocodile, just to name a few.
Travel between locations was a difficult, I would suggest staying in one place longer than two days to avoid the travel. The roads are terrible, but our driver made the trip manageable. You need to visit Kazuri Bead Factory in Nairobi. Another highlight of our safari. Breezy Tours did an awesome job of assisting us in the planning of our safari. But they had a problem at the end of our safari that took two months to resolve.
---

United States
Countries visited:

Visited: Mar. 2015
Reviewed: May. 24, 2015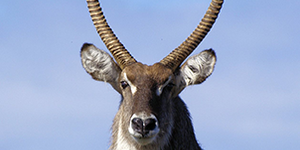 Visited: Aug. 2021
Reviewed: Oct. 29, 2021
Submitted in:

We had a great safari experience organized by Breezy Tours & Travel. We visited 3 different savannahs (Samburu, Masai Mara & Amboseli) with diverse landscapes, fascinating wildlife, and the entire experience exceeded our expectations. Great guide Geoffrey willing to go the extra mile! Extremely professional in all communications and very knowledgeable about wildlife . Everything was well organized and would highly recommend Breezy Tours .We would definitely return and do this again.
---

Kenya
Countries visited:
Visited: Aug. 2021
Reviewed: Oct. 29, 2021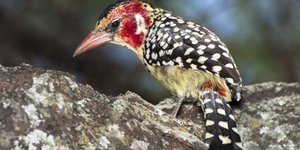 Visited: Mar. 2015
Reviewed: Aug. 11, 2018
Enjoyed a wonderful 8-day Kenyan Safari with three friends in March 2015 which was booked by Jacinta Amina at Breezy Tours & Travel.

First night was in Nairobi followed by two nights at Elephant Bedroom Camp, a luxury tented camp in northern Kenya that was absolutely my favorite and I could have stayed there the whole time! Next a night in Proini Rhino Camp, the most primitive of the camps, with an exciting bush walk accompanied by the Masai Warriors and a game drive in an open side vehicle with a stop for "sundowners" at sunset. Then on to Sarova Lion Hill Lodge at Lake Nakuru for two nights to see the flocks of flamingos and enjoy the nightly local entertainment. Our last camp was Sarova Mara Game Camp in Masai Mara ~ wow! Lions, leopards, cheetah, elephants, giraffe, zebra, buffalo, wildebeest…you name it they had it! Our drive Peter Wainaina was exceptional and helped us get to all the right spots for the very best photos.

The only issue we experienced was half of the payment for the hot air balloon safari portion of our trip was not paid to the vendor, so only 2 of the 4 travelers were able to experience what should have been the highlight of our trip, and then it took Breezy Tours & Travel almost two months to wire the appropriate refund, but it was finally received along with repeated apologies. Bottom line – great trip and I can't wait to go again!
---

United States
Countries visited:

Visited: Mar. 2015
Reviewed: May. 19, 2015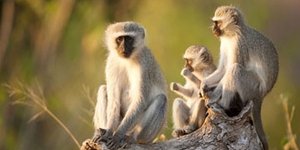 Visited: Jan. 2015
Reviewed: May. 19, 2018
This was an experience of a lifetime! We were 6 of us and everything was so well organized by our Company of choice lead by Jacinta. The driver was so friendly and helpful. A whole day at the Crater was just awesome. The meals were great!
---

Kenya
Countries visited:

Visited: Jan. 2015
Reviewed: Mar. 05, 2015
---
Overall rating
Cleanliness of vehicle
Meet and greet team
Quality of itinerary
Responsiveness of staff