Asyanut Safaris and Incentives
Dutch, English, French, German
---
---
Contact info
About Asyanut Safaris and Incentives
Asyanut Safaris and Travel is a destination Management Company based in Kampala Uganda. We specialize in tailor made safaris for all over Uganda, Rwanda, Kenya, and Tanzania...
About our safari vehicles
Asyanut Uganda provides the Best safari cars for delegates/ tourists and provides all the necessary information regarding the shuttles services to the various hotels, parks,Lodges and all other desired places within the prescribed hours.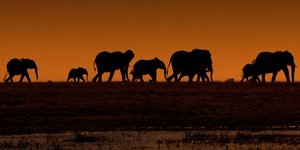 Visited: Oct. 2013
Reviewed: Jul. 25, 2018
Bwindi Impenetrable National Park located in Western Uganda is the greatest park i have ever toured. It is blessed with beautiful natural environment, various species of mammals, species of birds and tree species.

The Best memory was hiking in the jungle and trekking the Gorillas for hours with no burdens of luggage, no worries about food, accommodation or transportation for everything was managed by Asyanut Safaris Tours and Travel from travel arrangements to packaging and finally implementation. I just loved Asyanut's services and their trained friendly staff.

I would advise everyone around the world who is planning to tour/ travel or a safari to please visit the incredible Bwindi Impenetrable National Park, to opt for Ruhija Gorilla Lodge and to let Asyanut manage all your safari desires.

---

Uganda
Countries visited:




Visited: Oct. 2013
Reviewed: Nov. 28, 2013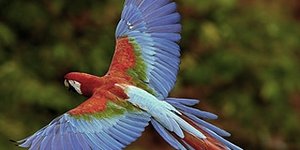 Visited: Dec. 2013
Reviewed: Jan. 07, 2018
Have you craved for that perfect trip around the pearl of Africa and still thinking of how to achieve that? Well, I just had the most beautiful trip around Uganda with Asyanut safaris.

When planning, I was a bit worried about lodging, tickets to the parks and generally the how much I would spend at the end of the trip. Surprisingly, when I contacted Asyanut, everything was managed from packaging to execution at pocket friendly costs and I was left with only one big task which was to enjoy my self to the extreme with no worries of transport, lodging, tickets and food plus many more...

And when it comes to staff, wow..! Asyanut has the best staff I had ever met, so welcoming, well trained and very Interesting.

Uganda is such an amazing country to visit with a lot of adventure: scenic environment, amazing animal species, tree species, endangered mountain gorillas, butterfly species and many other adventurous creatures you would not wish to miss...


---

Uganda
Countries visited:




Visited: Dec. 2013
Reviewed: Dec. 23, 2013