Main focus:
Mid-range safaris
Languages:
English, Swahili
---
---
About Almighty Kilimanjaro
We are licensed class "A" tour operator located in Kilimanjaro Tanzania, specializing on East Africa safaris, cultural tourism, day trips, treks and beach excursion Our motto: Dream.Discover.Explore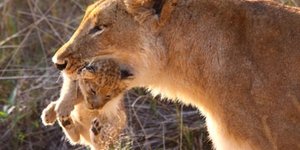 Visited: Jan. 2020
Reviewed: Nov. 25, 2020
I just got home from an amazing trip with Almighty Kilimanjaro. I was with a group of 30 people from Koln university, and we did the 7-day Machame Route from January 1 – January 7. This route goes through all of the climate zones, so each day is exciting and different. Inno, Beca, Tom and Kobelo were incredible assistant guides. They were energetic, supportive, and encouraging to everyone on our team. Without a doubt, I would not have made it to the summit without Kobe's help! It's very clear that they all love what they do and take a lot of pride in it. The entire Almighty Kilimanjaro group from guides to cooks to porters made us feel like one big family of almost 150! I would 100% recommend booking with Almighty Kilimanjaro.
---
{{ review.user.profile.user_type_display }}

Tanzania
Countries visited:

Visited: Jan. 2020
Reviewed: Jan. 28, 2020
Show more