Afrikaans, English, Swahili
---
---
Contact info
About Otuga Safaris
Otuga Safaris Ltd is an established Travel and Tourism Company located in Nairobi. We offer our services in all Travel destinations across Kenya. We specialize in both general and highly educative guided, Nature Information Technology, based on Tourism. The company, Otuga Safaris, referring to its unique teachings by our team of professional guides, on the natural link between our CREATOR, the six components of ENVIRONMENT, the role of HUMANS in the ecosystems as well as our role as the custodians and rulers over other creatures.
About our safari vehicles
Otuga Safaris Ltd is a leading safari company in Kenya that provides high-quality transport services for game drives and trips. The company has a fleet of vehicles that offer a high level of comfort and reliability, making it an ideal choice for travelers who want to explore the beauty of East Africa. With their land cruisers, tour vans, and coaster buses, Otuga Safaris is committed to providing their clients with a memorable and safe safari experience. The company's vehicles are specially designed to handle the rugged terrains of the savannas and offer a high level of performance that is required for game drives. The land cruisers, tour vans, and coaster buses are all well-maintained and equipped with advanced features to ensure a smooth and comfortable ride. The company has a team of highly experienced drivers who are knowledgeable about the areas they visit, ensuring that clients get the best out of their safari. One of the main advantages of the company's vehicles is their suitability for game drives. The land cruisers, tour vans, and coaster buses are designed to offer an elevated viewing position that allows travelers to get a better view of the wildlife.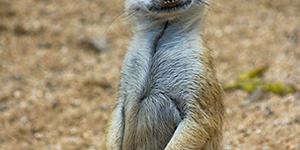 Visited: Dec. 2022
Reviewed: Mar. 15, 2023
Submitted in:

Having lived away from home for quite sometime, I needed a holiday so badly. Contacted Otunga Safaris to see if they could provide me with a favorable quote and oh my! i was very impressed and to think that they have something for everyone is an understatement - I was provided with various options to choose from and the team was quick with responses. My stay was awesome and I would like to thank Otunga Safaris for this. Feel free to book as the team delivers good.
---

United Kingdom
Countries visited:
Visited: Dec. 2022
Reviewed: Mar. 15, 2023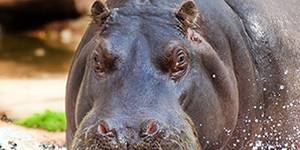 Visited: Mar. 2023
Reviewed: Mar. 13, 2023
Submitted in:

I had one of the most epic moments in my life when i visited the Masai mara game reserve with Otuga Safaris. Their guides were knowledgeable and the quote I was given was just what i needed. Thank you so much
---

Kenya
Countries visited:
Visited: Mar. 2023
Reviewed: Mar. 11, 2023
---
Overall rating
Cleanliness of vehicle
Meet and greet team
Quality of itinerary
Responsiveness of staff