Content albino tiger at The Wild Animal Sanctuary
How supporting African safari companies might help decrease illicit exotic animal trade
Highlights
The Wild Animal Sanctuary (TWAS) is the oldest and largest nonprofit large, exotic carnivore Sanctuary in the US
Since its inception in 1979, it's saved over 1000 animals
The sanctuary is 720 acres / 291 hectares in size
A shocking 4000 tigers are kept as pets in private homes. This is in the state of Texas alone
In addition to rescuing exotic animals from various locations within the US, TWAS has also rescued animals from Argentina, Bolivia, Mexico, Panama, Russia and Uruguay
Illicit exotic animal trade is the third-largest source of illegal profits in the world today, after drug and arms trade
An elevated, steel walkway allows guests to view animals without causing them anxiety
The steel walkway is one mile (1.6 km) in length and can hold up to 2 million tons. Or, 1,000 elephants!
The annual cost to feed and house a large carnivore (tiger, lion, bear) is $8000
The Wild Animal Sanctuary: giving exotic animals a second chance in life
YAS had the good fortune of being able to visit The Wild Animal Sanctuary (TWAS) on a warm, sunny January. Founded in 1980 by Pat Craig, who was only 19 at the time, the sanctuary sits on 720 acres / 290 hectares and is about an hour drive northeast of Denver, Colorado. It is the oldest and largest carnivore sanctuary in the US and currently houses around 350 carnivores and 75 herbivores.
The first thing one notices about the sanctuary is that one will not be walking among the beasts. A steel walkway of about a mile (1.6 km) in length is raised above the plains. Mr. Craig observed how captive animals kept in confined spaces, with no means to escape from strangers, such as in a zoo, feel trapped and extremely anxious. They begin to lose the ability to function normally and they start pacing back and forth. This behavior means the animal is doing something abnormal in an attempt to discharge tension in what it perceives is a threatening situation. With Mr. Craig, the animals come first, and it was no exception when it came to the construction of the walkway. He knew that guests would not be able to visit the sanctuary and learn about all their efforts if it meant distressing the animals. Fortunately for us and for everyone who's ever visited or ever will visit the sanctuary, he and his team found a solution to the problem. An elevated steel walkway was constructed that puts people from 18 to 42 feet (6 to 14 meters) above the animals at all times, and is strong enough to hold up to 2 million tons. At first we were a bit dismayed when we saw that we'd be elevated and not at eye-level, but within mere minutes it became clear that these animals were relaxed and, with a decent telephoto lens, very easy to photograph. In fact, it felt very similar to being on a safari and photographing animals from within the confines of the safari vehicle.
TWAS: rescuing captive, exotic animals in the US and around the world
The majority of the animals that come to TWAS have been confiscated by either state or federal entities, such as the USDA Fish & Wildlife Service. In other cases, the animals have been abandoned, by zoos or sometimes by people who can no longer manage to keep them as pets. In nearly all cases, the animals have suffered some sort of abuse and mistreatment and, had they not been rescued by TWAS, would have undoubtedly been euthanized. In addition to rescuing exotic carnivores from various locations within the US, TWAS has also rescued large animals from Argentina, Bolivia, Mexico, Panama, Russia and Uruguay. Some of the exotic animals found at TWAS include bears (grizzly, black and brown), lions, tigers, leopards, mountain lions, lynx, wolves, serval cats, coyotes and even porcupines.
Captive wild animals: a dire situation
The illicit trade of exotic animals is the third-largest source of illegal profits in the world today, after drug and weapons trade. It is estimated that, in the US alone, a staggering 30,000 large carnivores are held captive, and this does not factor in zoos. It gets worse, in just one state—Texas—over 4000 tigers are kept as pets in private homes. Sadly, there are more tigers living in captivity than are living in the wild.
An African safari can help support wildlife in their natural habitat
One of the staff proclaimed 'we hope that we're able to educate people enough so that we no longer need to rescue captive wildlife and can peacefully retire." This statement resonated with everyone at YAS; it's the reason YAS was founded. Seeing the amazing work of all the staff at TWAS has only served to fuel the goal of helping to ensure anyone who wishes to go on a safari can find a good, ethical safari company easily. The guides who know not to crowd a mother cheetah as she's hunting and to keep their distance; the companies who give back to the community and work to preserve the natural habitats of the wildlife: this is what YAS wants to preserve and promote. Anyone who goes on a safari would never want or be able to keep a magnificent creature such as a lion or leopard as a pet. Perhaps by making more people aware of the magic of an African safari, they may be less likely to illegally purchase a large carnivore and contain it to a life of sheer misery.
Special thanks to TWAS
In his quarterly newsletter, Mr. Craig says he owes every visitor to the sanctuary "a debt of sincere gratitude for taking the time to come learn about the captive wildlife crisis and learning about how they are working to combat it". It is we who should be thanking and supporting him, for without his drive, dedication and generosity, most of these animals would have died an untimely and horrific death. We are indebted to him and his loyal, hardworking staff who genuinely and passionately love what they do. Anyone who has visited a zoo and witnessed a large carnivore pacing incessantly in its cage, will immediately notice the stark difference in animal behavior when visiting TWAS. In the large, open areas for animals that have been successfully introduced to the group, one might even get the impression that they are in the middle of the Serengeti and not, in fact, in an animal sanctuary in Colorado.
"All creatures on earth need to have a space where they can function in a manner that will provide the necessary elements of life such as food, shelter and safety. We tend to become blind to those same needs in captive animals, and in many cases, even within our own lives."
Pat Craig, Founder of The Wild Animal Sanctuary.
For more information on the sanctuary, please visit http://www.wildanimalsanctuary.org/
---
Sources and credits
The Wild Animal Sanctuary Winter 2014 newsletter
About the author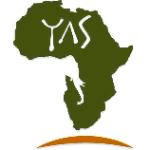 yourafricansafari.com

Has been on: 15 safaris
Your African Safari (YAS) is a safari-planning resource for anyone planning an African safari. It features information on over 2600 tour operators including company and vehicle descriptions, user reviews, safari itineraries and photos. It also features detailed information on 14 countries and 84 parks and game reserves.
Share on:
© Your African Safari Ltd, All rights reserved.
About YAS
Your African Safari is a safari-planning and safari review site. It was created to help support a healthy African wildlife population. All reviews are vetted before being approved and only ethical tours are published