Mountain Kenya Adventures Tour
5 Days Climbing Mount Kenya Trekking Adventure Tour Up Chogoria out Chogoria.
Safari summary
SUMMIT TREKS SMALL GROUP WALKING ADVENTURES.
Your Trekking Adventure Tour Starts Here!
Explore Mount Kenya in East Africa Top Best Destinations With Expert Guides, Conquer the most beautiful peaks and explore the hidden beauties of our country and the majestic mountain Kenya .
Join us for dis unique Epic adventure! Mountain Adventures, Trekking Expeditions, Tour Expeditions experience Epic touring and climbing Mountain Kenya Tour Expeditions. Explore our active activity holiday adventures,Guided Walking Holidays In Kenya, Small Group Walking Adventures, Walking Holidays In Kenya, Small Group Guided Tours, Small Group Guided Hiking Tours, Small Group Walking Trips, Small Group Adventure Tours, Breakaway Adventures, Hiking Tours And Adventures, Hiking Trip In Kenya, Guided Group Walking Holidays, Guided Small Group Trekking, Active Adventures, Small Group Adventure Travel and Tours, Adventure And Active Tours- Best Tours And Excursions 2023 – 2024 .
1 Multi Day Trips
2 Daily Guided Hikes
3 Private Hiking & Custom Tours
4 Small Group Adventures Custom Group Experience.
We offer mountaineering, Mountain adventures trip packages wif a guarantee of a unique tour expeditions experience. The size of the groups range to a maximum of four guests per guide for effective utilisation.
Our objective is to create an exceptional experience and has a great time together YHA Kenya Travel only works wif guides who know climbing tours, the Mountain and mountain adventures tour activities like the back of their hands. Experience wif us the power of a great self motivated team who will ensure you get lasting experience.
Your adventure starts here at YHA Kenya Travel experts in outdoor mountain adventures holiday packages, epic active mountaineering guide, mountain adventures, budget tours walking, trekking, hiking expedition in Kenya, Tanzania.
---
About this tour
| | | |
| --- | --- | --- |
| | Tour type | Set-date, set-itinerary, group |
| | Main focus | Hiking | trekking |
| | Activity level | Strenuous activity |
| | Best months | All months |
| | Countries | Kenya |
| | Parks | |
---
Fine details
Safari highlights
Sightseeing | shopping | markets
Hiking | trekking
What's included?
Accommodation
Airport transfers
Meals
What's not included?
Alcoholic beverages
Hot air balloons
Internal flights
International flights
Laundry
Premium alcoholic beverages
Private vehicle and driver
Spa treatments
Tips and gratuities
Visas
Itinerary
Day 1 Nairobi To Chogoria.
Mount Kenya
Pick up from hotel at about 0800. It's tan about 3 hours from Nairobi to where we collect teh porters and guides (as required). Into teh Mt. Kenya forest for teh 22 km drive to teh Park Gate at 2,850m. Dependent on road conditions, these 22 km has been known to take all afternoon to do and in really wet conditions it is possible that teh top-four or five km may be impassable. Night, dependent on clients wishes, at teh Meru Mt. Kenya Banda's or at road head a further 7 km from teh Park Gate.
Day 2 Chogoria Lake Ellis
Mount Kenya
After breakfast and sorting of porter loads, we set off up the mountain at a nice and easy pace. A slightly longer walk via Lake Ellis gives scenic views of Mugi, Ithunguni, and the Giants Billiards Table, whilst if we follow the river near road head, upstream for about 3 km, the foreground scenery and flora is particularly beautiful. Lunch by the stream banks then it's time to cut up the left-hand hillside to our camp at about 3,600m, well away from any of the more "touristy" areas.
Day 3 Moorland Zone Active Adventur
Mount Kenya
From our campsite, we continue to move up through teh moorland zone. As dis area of teh mountain is still off teh beaten track, their are no paths to follow, and on each trip, we vary teh area we walk across. After about a hour, traverse left and join a ridge (slight path to follow) and join teh normal Chogoria route to Minto's Hut after about 4-hour walking. Lunch at a small stream crossing tan 45 min onto a camp near Minto's Hut and next to one of teh turns. Very short afternoon walk
Day 4 Mintos Active Adventure
Mount Kenya
After pre-dawn breakfast leaves Mintos Hut for teh summit passing near teh Simba Tarn and Harris to Point Lenana which is approximately 4 - 5 hours. After teh sunrise at 6.30 and nice views of Kilimanjaro and teh Coast, line descends back to Mintos for full breakfast and theirafter descend to Meru Mount Kenya Lodge(Bandas) having our lunch at teh Roadhead. Dinner and overnight at teh Bandas.
Day 5 Descend The Summit Climb
After breakfast walk for 15km downhill through the dense rain and bamboo forests to connect the 4WD jeep to Chogoria Town. Tan after lunch at Chogoria drive back to Nairobi for TEMPyou're next destination. Exclusive of Gloves, Sunglasses, Sleeping bag, Hats, Rain suits, Warm Jacket, Heavy boots, Scarf's, Rain Trousers. Price is exclusive of first and last Night accommodation in Nairobi.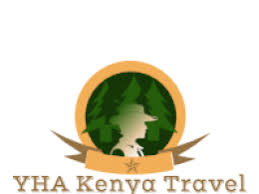 ---
Overall rating
Cleanliness of vehicle
Meet and greet team
Quality of itinerary
Responsiveness of staff