---
Offers tours in

Botswana
---
Contact info
About Ulinda Safari Trails
Ulinda Safari Trails specialises in tailor made photographic safaris in Botswana. We give you the best opportunities to capture great photos in comfort. We visit Botswana's premeir wildlife destinations staying in exclusive sites in pristine areas. You are totally taken care of on our fully inclusive trips. Se our trips here: http://www.yourafricansafari.com/african-safari-tour-operator/ulinda-safari-trails/safari-tour-packages
About our safari vehicles
Our vehicles are custom made, they have large windows & a roof that pops up giving 360° views in safety. They keep out dust & heat & in the winter keep you warm. Each has a fridge to keep drinks cool & an inverter to charge your equipment. Travel to remote areas in comfort and safety.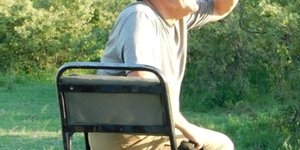 Did not go on this tour
Reviewed: May. 01, 2020
Jane picked us up at the Moan, Botswana airport. With more than a 6 hrs drive I was surprised at almost no conversation nor did she try and supply us with formation on our next 5 days of a trip that for some this would of been a trip of a life time. I found the equipment to be in disrepair, very messy and the two spares were bald.

Jane was always driving in a hurry and most of the animals spotted were by us, the client. She apologized quite a few times for hitting ditches, holes and ruts too fast. We had to ask her several times to slow down as the rear passengers were hitting the roof of the vehicle.

The camp site and equipment were in good shape and met my expectations. The camp help were courteous, helpful and friendly. The food was excellent, served on time and in a pleasant setting.

I could not recommend this company to anyone, Jane was complaining about back pain which might of affected her disposition. She has been running trips many years now and I think she is suffering from burn out.
---

United States
Countries visited:


Visited: Jan. 2018
Reviewed: Feb. 19, 2019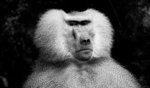 Did not go on this tour
Reviewed: Oct. 31, 2020
We did a 5-day mobile (tented) safari with Ulinda Safari Trails. Our driver and guide was Jane Bettenay, Head Guide and Director of the company. I had read positive reviews about the company and was excited to be going with Jane. Unfortunately, my experience with the company fell short of expectations. I've been on eleven or so safaris with as many different companies and guides so I can compare and rate my experiences accordingly.

When we arrived at Maun airport Jane was there. She acknowledged us and then walked to the vehicle for our long drive to the Kalahari. We just followed behind, wondering why the silence.

My first impressions: Jane appeared taciturn and withdrawn. The vehicle was dated and wasn't in great condition nor particularly comfortable. A fire extinguisher was loosely attached and kept rattling, not what you want on those bumpy roads! There were two spare tires, neither was in good condition. There were 500ml reusable drinking water bottles provided for the three of us as well as some cans of beer and sandwiches for the ride. The water was insufficient for the long drives so often I found myself hydrating to beer – and I'm not big on beer. My bottle looked like it was purchased before World War II, it was banged-up and scuffed.

En route to the Kalahari we alerted Jane to a flat tire as we felt a vibration and heard a flapping noise. The tire was so hot we could barely touch it let alone remove it. There were no gloves so we had to use our bare hands. My father-in-law and I took an initial stab at removing the flat tire. Because it hadn't been fitted properly it wasn't coming off. We asked Jane to contact her team or anyone to get help. She had no way to contact them, no radio contact, no Iridium Satellite Phone --which her company website states they have in case of emergency. With all the flights, connections, etc, we hadn't slept for at least 24 hours.

Working on this tire in the scorching heat was the last thing we wanted to do, nor should have been tasked with, but we had to do it. During the three gruelling hours the two of us (her guests) worked on it, Jane sat on the ground, not talking to us, not offering us any help, no towels for our greasy hands, no water, no equipment. When we did ask if she had a certain sized spanner, because she did not have the equipment needed for this task, her answer was always 'no' with no apology and no attempt to find something else. It was as if she did not care.

The other option was spending the night in the vehicle and waiting until the morning when hopefully someone from Jane's team would come looking for us. From the two spare tires attached to the vehicle we couldn't get one of those of either, luckily the other came off. Jane was equipped with a limited set of tools and as the two of us desperately worked at it, three hours later and covered in grease, we managed to replace the tire.

Just before entering the park boundary we had to stop and get out of the vehicle. Jane just got out without saying one word to us. We're all wondering what is going on when and official comes over and says we need to wipe our feet to prevent foot-and-mouth disease being spread. This was the start of non-existent communications.

Our next challenge was to make it to the Kalahari National Park gate by 19:00 when the gate is closed. We got there by 19:45 and it took some time for Jane to plead with them to let us through. They eventually let us through. When we got to camp we were so exhausted from the travel and stress that we had little appetite for dinner and retired to the tent in order to be ready for the early morning game drive.

Much of the game drives consisted of Jane driving non-stop and us doing the spotting and asking Jane to stop in places. We almost drove right past some lions, bat-eared foxes and a cheetah without stopping. Luckily I spotted them and yelled STOP! With other guides I was used to them imparting lots of knowledge of the area, flora, fauna, animal behavior and tracks, stopping at points and using binoculars to have a quick gaze around. Jane just kept driving, barely talked and when she did she had her foot on the gas, we were going over bumps and it was hard to hear her. Occasionally her team member joined us on game drive as the spotter, which helped somewhat.

The pros were Jane had a good team, they were very polite, always had the camp set-up nicely and the food and wine was great. Jane also treated them well, which was refreshing to see. Often in camps you see a significant distinction between the food and living quarters for the workers vs customers. Jane's team had the same set-up as we did and we had the same food.

In summary I wish Jane were communicative. I felt like we were on safari alone with a driver and not a guide. On our last day we learned the chef had cooked his favorite dish the first night we arrived when we were too tired and stressed. Simple things as this if Jane had shared and communicated, our experience could have been better despite some of the major hiccups. I would not recommend Ulinda safaris to anyone, and that is because of Jane. This has no bearing on her team.
---

United States
Countries visited:






Visited: Jan. 2019
Reviewed: Feb. 11, 2019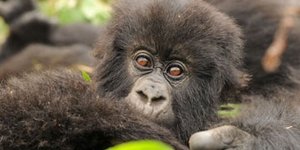 Visited: Aug. 2012
Reviewed: Aug. 24, 2016
I was privileged enough recently to go on a safari in Botswana, Southern Africa.

The experience to say the least was life changing restoring my faith in nature and human kind.

Thank you to incredible Jane for her generosity and wisdom. The minutia of organization to get our motley crew from camp to wondrous camp – with fabulous food, drink, tents and comfortable sleeping facilities is a feat to behold.

The amazing guides not only have mind boggling knowledge about just about everything from fauna, flora and photography, but about psychology and social interaction..Smoothing the way to a visually stunning, eye opening, educational expedition.

The beautiful 'Camp Staff' forged ahead of our little band and prepared our tents, beds, showers and delicious food with discreet finesse. We were graced by a finale where all the staff harmonized and danced so beautifully that most of us were bought to tears.

Thank you, thank you.

Many friends and family are keen to follow in our footsteps in the near future

Sincerely

Jennifer MacFarlane
---

Australia
Countries visited:



Visited: Aug. 2012
Reviewed: Nov. 17, 2013
---
Overall rating
Cleanliness of vehicle
Meet and greet team
Quality of itinerary
Responsiveness of staff