Main focus:
Mid-range safaris
Languages:
English, French, German, Swahili
---
Offers tours in

Tanzania
---
About Samora Explorers Limited
Samora Explorers Ltd is an indigenous Tanzania company founded in 2017. Our mission is to share the precious presents of Tanzania's nature with our guests and to spread the wonderful spirit of our country around the world. Tanzania has numerous destinations for wildlife safari, mountain climbing, diverse cultural tours and beach holidays, just to mention a few. Exploring Tanzania's amazing treasures with our excellent team, will make you feel the true spirit of Africa.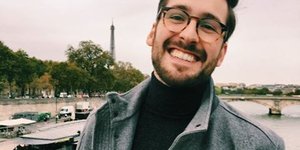 Visited: Dec. 2019
Reviewed: Nov. 24, 2020
We booked a 3.5 day safari with Samora Explorers and we are extremely happy with our choice. My fiancée and I were looking for a budget option for our first safari together, and what we got for the price far exceeded our expectations. Everything you could want from a safari was absolutely perfect, from day 1: the conversation about what the safari would include, the booking and payment process, the pickup from and transfer to the hotel, the accommodation, and, of course, the safari itself. Iddy always instantly responded to my many emails, and was even super flexible with the payment (I paid in multiple different currencies). He was very accommodating with our logistical needs (meeting us late at night at our hotel the evening before the safari for a briefing, making sure we got to the airport both on time and well fed, thanks to a great lunch box).

Our guide and driver Iddy, in just a few days, managed to show us the Big Five and countless other animals, as well as incredible landscapes. He created such a welcoming atmosphere. What I valued in particular was that we always felt a 100% safe, thanks to his driving, his immense knowledge about the wildlife, and the fact that he knows the area extremely well. An added bonus for us was that Iddy speaks German in addition to his perfect English.

There are many safari operators in Tanzania, and while we didn't have much experience with safaris (I did one in Kenya before), what stood out to us is how kindly Iddy interacts with his staff and other people around him. So for anyone looking to support a local safari operator who treats his people fairly while offering a decent price, Samora Explorers is an excellent choice.
---
{{ review.user.profile.user_type_display }}

Jordan
Countries visited:

Visited: Dec. 2019
Reviewed: Feb. 11, 2020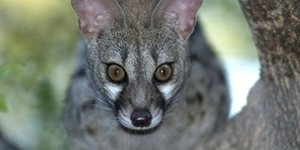 Visited: Aug. 2018
Reviewed: Feb. 15, 2020
We were one week with Iddy in the most amazing places (Serengeti NP, Ngorongoro, Lake Manyara...). It's impossible not to fall in love with Tanzania admiring all the wild animals, the beautiful landscapes and the friendly people. And even better if you have such a great guide as Iddy. He showed so much enthusiasm (always smiling, even at 6:00 a.m.) and shared a lot of interesting information about the animals, making this trip an unforgettable experience. And he is also a really good driver, he drove safe and we almost didn't notice the 'African massage' of the streets :)
---
{{ review.user.profile.user_type_display }}

Tanzania
Countries visited:

Visited: Aug. 2018
Reviewed: Jan. 05, 2020