About Polsken Eco Tours
Polsken Eco-tours and Safaris, is a Kenya based eco-tourism company that offers a wide range of holiday travel and tour products, covering domestic and international markets. We are capable of handling all needs from an individual to small groups and large groups for those wanting to see East Africa wildlife and culture in abundance. With our far reaching service and renowned attention to detail, we specialize in tours and excursions, safaris, hotels and car rental reservations in Kenya, Tanzania and Uganda. During the Safari (a Swahili language word meaning journey or visit) our clients will encounter divergent ecological zones with divergent flora and fauna, a phenomenon typical of East Africa. All tours and excursions are scheduled to begin in Kenya, Tanzania and Uganda.
About our safari vehicles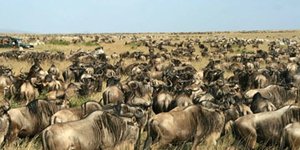 Visited: Oct. 2016
Reviewed: Nov. 17, 2020
Having visited Botswana and South Africa last year, I least expected Kenya to be any different but was in for a surprise, the people, their culture and of course wildlife was quite amazing. The Staff at Polsken did a great job into making it a memmoreable trip for us.
---

Kenya
Countries visited:

Visited: Oct. 2016
Reviewed: Oct. 27, 2016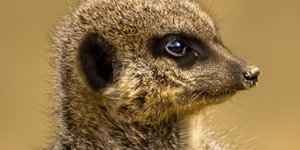 Visited: Aug. 2013
Reviewed: Aug. 13, 2019
We started our trip with a safari to the Masai Mara, which we had booked with Polsken Eco Tours. Before departing for Kenya, Phillip from Polsken had been in constant contact and was very helpful with all of my questions.

Our safari was booked for 2 nights/3 days and there were 2 of us. We were picked up at the airport in Nairobi and met by our driver Daniel who would be our guide for the 3 days. He was very friendly. We set out to drive from Nairobi to the Mara. It is a very long drive, we were told 5 hours, with a scenic stop at the Great Rift Valley viewpoint.The drive was ok, it was very hot, and towards the end it was pretty uncomfortable, but we did get to see lots of countryside and towns along the way which was good.

The tents at the Mara Sidai camp were fine, very basic but pretty good. The beds were nice and really comfortable, and there is a small bathroom at the back of the tent, with a shower and flush toilet. Electricity is only on between 6 and 10.30pm. We had a mosquito net, but we really didn't have any problems with mosquitoes. We didn't even use our insect repellent at all.

The food at the camp was good. We had variations of rice, vegetables, lentils, chicken & pasta most days. Perfectly edible! There is a bar too, where drinks are really cheap.

Our game drives were good. The camp is located right beside the gate, so the drive in is like 5 minutes. We had one afternoon drive the first day, which was awesome as it was our first, so we were really excited! The second day was a full day game drive, so we set out at 8am, and got home around 5.30/6pm. We were given a packed lunch to bring. The last day we had one early morning drive at 6.30am. We saw almost everything we hoped for, including the crossing at the river and a cheetah killing an antelope. We didn't see a leopard, but I gather this is pretty rare. We loved the safari, and our driver was so knowledgeable and friendly.

All in all our safari was great & Polsken was a great company. The Mwangaza Camp is good for budget travellers.


---

British Virgin Islands
Countries visited:


Visited: Aug. 2013
Reviewed: Sep. 04, 2013