Kubwa Five Safaris Limited
Main focus:
Mid-range safaris
Languages:
English, French, German, Spanish, Swahili
---
---
About Kubwa Five Safaris Limited
Kubwa Five Safaris is a tour group agency that offers a variety of tour programs for our international guests in East Africa (Uganda, Kenya, Tanzania, and Rwanda) and across Southern Africa (Zambia, Botswana, Zimbabwe, Namibia, and South Africa). Our travel services include; wildlife safaris, gorilla and chimpanzee trekking, cultural and nature walks, city tours, mountain hiking trips, bungee jumping, rafting, boat rides for water adventure, birding safaris, honeymoon, and anniversary trips. Our primary objective is to give a tourist (s) the adventure of a lifetime by sharing the natural wonders Africa has to offer. We provide a safe environment while at the same time exposing you to interactions with wide varieties of our land animals in their natural habitats within a safe distance or close proximity with strict regards to your safety.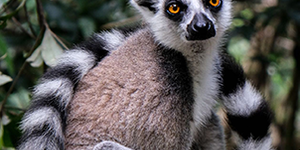 Visited: Aug. 2020
Reviewed: May. 03, 2021
Submitted in:

Uganda is an awesome diverse country with so many animals and birds to see, people are friendly there.

Our trip to Uganda was extremely well put together, the accommodation was fantastic.

Thank you so much for a truly memorable trip. We will be back and we will travel with Kubwa Five Safaris again.
---
{{ review.user.profile.user_type_display }}

Poland
Countries visited:
Visited: Aug. 2020
Reviewed: May. 01, 2021
Show more