English, French, German, Spanish, Swahili
---
Offers tours in

Tanzania
---
Contact info
About Jambo Kili Tours
Jambo Kili Tours is a full-service travel company offering a variety of tours for your Tanzanian explorations. Our excursions include riding or walking safaris, cycling tours, trekking to the roof of Africa, known as Mt. Kilimanjaro or to Mt. Meru, the second highest Tanzanian peak. Or, you may be interested in one of our more leisurely sites such as, but not limited to, the Zanzibar beaches. This is located in the ancient stone town of Zanzibar where much of the slave trade began.
About our safari vehicles
On all our safaris we make use of specially designed and converted Toyota Land cruisers. We have put a lot of thought into adapting them to the rugged African bush, the rough conditions and the bumpy roads, providing maximum comfort and at the same time ensuring the best safari experience for our guests. Our safari vehicles have large sliding windows and pop-up roofs, offering excellent views and giving our guests fantastic opportunities for safe and undisturbed photography while on game drives.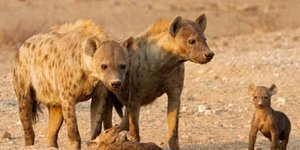 Did not go on this tour
Reviewed: Nov. 09, 2020
This is the best company to climb with. We were treated like royalty and got to build real friendships with our guides and even some of the porters. The food was incredible and we were taken care of from the moment we got off the plane to the moment we were dropped off at the airport. I am so thankful we got to have Hemedi as one of our guides!!! Our team had such a good trip and all 8 of us summited thanks to the guides and porters. Can't recommend them enough!


---

Tanzania
Countries visited:

Visited: May. 2018
Reviewed: Dec. 02, 2019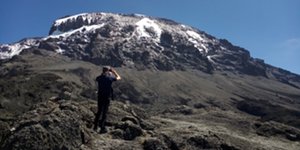 Did not go on this tour
Reviewed: Jul. 28, 2020
With Jambo Kili Tours we have managed to fulfill the dream of reaching the top of Uhuru Peak. The organization was very good. My guide was very experienced and cautious to help me reach the roof of Africa, the Uhuru peak. Known as Kilimanjaro.
I decided for the 8 days Lemosho tour. A very beautiful and diverse tour in terms of landscapes. The porters and the kitchen crew have given their best to serve me with comfort and good meals. I had a lot of fun and enjoyed the time which in the end was flying with our guides Raymond, Happyson and August. I can only recommend this company and would again choose the team for the trip.
---

Mexico
Countries visited:




Visited: Jul. 2019
Reviewed: Nov. 19, 2019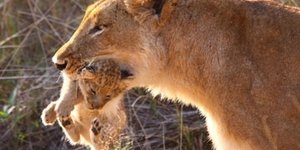 Visited: Aug. 2018
Reviewed: Mar. 15, 2020
We just completed the 7 day Machame route with JAMBO KILI TOURS, couldn't have had a better experience. Our guides were very attentive and helpful, my partner had altitude sickness and they constantly checked in with him about how he was feeling and did oxygen level and general health checks for both of us each night. Summit night was the most difficult walk either of us has ever done, but the team of three who came with us were really encouraging, we both made it to the peak and the guides pretty much carried me down the summit after.

The team of porters, chef and other staff had the car ready by the time we finished walking each day, and we were overwhelmed by the amount and quality of food provided each day. We hope to come back to Tanzania soon, and would definitely book with JJambo Kili Tours again.


---

Tanzania
Countries visited:

Visited: Aug. 2018
Reviewed: Aug. 18, 2018
---
Overall rating
Cleanliness of vehicle
Meet and greet team
Quality of itinerary
Responsiveness of staff
Park reviews written by None