Main focus:
Budget safaris
Languages:
English, French, Swahili
---
---
About Go Volunteer Africa
Go Volunteer Africa Holidays & Safaris is an award-winning volunteer travel operator. We provide sustainable and ethical volunteer projects and exciting adventure holidays in Africa. Go Volunteer Africa Holidays & Safaris is number one provider of affordable and meaningful volunteer vacations combined with wildlife safaris and exotic adventures in Africa. Go Volunteer Africa Holidays & Safaris combines community development, service learning, and fun filled adventures! We work on many different projects which support the advancement of education, healthcare and the relief of poverty by focusing on education, Agriculture, health, environment and social development. Go Volunteer Africa Holidays & Safaris leads the way in combining meaningful volunteer encounters and fun filled adventures in Africa - Work Hard and Have Fun.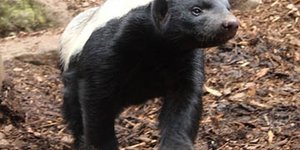 Visited: Jan. 2020
Reviewed: Oct. 04, 2020
I spent six weeks in Zambia with Go Volunteer Africa. It was an amazing and life changing experience to do volunteering work in Zambia! The host family was of great help, both during the project weeks as well as other activities in the weekends.

The overall experience was just incredible and those weeks have significantly changed my life forever. The country manager was an amazing man and he is doing an incredible job and there is nothing I can say but thank him.

He did not just continuously ask if we were fine and made everything to make us feel comfortable but also organized trips for us and even joined us on several trips so that he can ensure that we were safe.

I worked with a local school and the work was also fulfilling and it differed a lot from helping in the classroom to sports and lots of outdoor activities. It is completely up to the volunteer what he/she wants to do to support the projects.

There were two other volunteers living with me for the whole time of my stay. I can just recommend going on such an experience as it will change your life forever.
---
{{ review.user.profile.user_type_display }}

Canada
Countries visited:

Visited: Jan. 2020
Reviewed: Apr. 09, 2020
Show more