Main focus:
Budget safaris
Languages:
English, French, Swahili
---
---
About Go Volunteer Africa
Go Volunteer Africa Holidays & Safaris is an award-winning volunteer travel operator. We provide sustainable and ethical volunteer projects and exciting adventure holidays in Africa. Go Volunteer Africa Holidays & Safaris is number one provider of affordable and meaningful volunteer vacations combined with wildlife safaris and exotic adventures in Africa. Go Volunteer Africa Holidays & Safaris combines community development, service learning, and fun filled adventures! We work on many different projects which support the advancement of education, healthcare and the relief of poverty by focusing on education, Agriculture, health, environment and social development. Go Volunteer Africa Holidays & Safaris leads the way in combining meaningful volunteer encounters and fun filled adventures in Africa - Work Hard and Have Fun.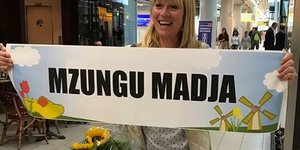 Did not go on this tour
Reviewed: Oct. 14, 2020
I booked a wildlife conservation project in Maun, Botswana in January 2020. After I paid $1620 and travelled to Maun, the project was cancelled 4 days before it would start by Jim Kruche, the Sales Officer. Which of course is unbelievable on such a short notice. He apologised and promised to refund the $1620.

It is very hard to get in touch with someone of Go Volunteer Africa, since they only have a general mail address. But finally, after 5 weeks, I got an email of Noah Kande on the 23rd of February. First I was relieved, but since then I did not have any response on my emails since 3 weeks now, so I think this is just fake.

Your African Safari published an interview with this reward winning organisation, but how did they win this reward. They are a scam! So I had no life-changing experience, I travelled to Maun, Botswana for nothing and I lost $1620.
---
{{ review.user.profile.user_type_display }}

Namibia
Countries visited:
Did not go on this tour
Reviewed: Mar. 15, 2020
Show more