Main focus:
Mid-range safaris
---
---
About Gilmag Safaris
We were born here, live here and work here; we know Tanzania and Kenya. When you purchase a Gilmag Safaris package you are dealing directly with the company providing the services, not with an agent shopping for services in Africa on your behalf. Our guides are all local, knowledgeable and indigenous to this part of Africa – we do not employ foreign guides as we believe the best people to show you our homeland has to be a Tanzanian born and bred!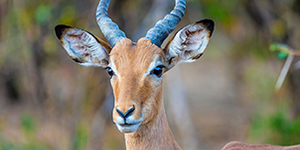 Visited: May. 2021
Reviewed: Jun. 07, 2021
Submitted in:

During our planning, I researched at least 30 different safari companies in Tanzania and narrowed it down to 10, finally settling on Gilmag Safaris. They gave us a lot of suggestions regarding the tour and they were always prompt and responsive, thanks to Mary. We had an absolutely fantastic experience with our guide, Nickson. Our trip included visits to Tarangire, Ngorongoro and Serengeti, followed by a relaxing week in Zanzibar. Our accommodations were just out of this world. I have no words to describe how perfect everything was during our safari. The plan was just flawless and everything on point.
Thank you Gilmag Safaris for the incredible trip. We hope to come back again.
---

Tanzania
Countries visited:
Visited: May. 2021
Reviewed: Jun. 07, 2021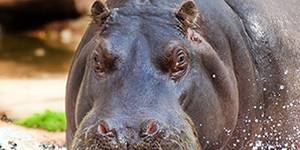 Visited: Jun. 2021
Reviewed: Jun. 14, 2021
Submitted in:

This was our first time on safari. We were referred to Gilmag Safaris by our friends. Communication with Maguke was easy and we always got rapid response to all our questions. The planning and negotiating with places to stay, eat and tour were stellar. It was 5 stars on about every dimension you could imagine.
From our arrival in Tanzania to the last day, our guide, Nickson was excellent. Nickson was the best guide we could've asked for. He knew all of the national parks so well. He went above and beyond to make our experience memorable. We will never forget hunting with the Hadzabe Bushmen. This was an incredible experience.
In overall, we all had such a great time. It was an amazing experience! Thank you for everything you did to make our trip so enjoyable and easy. Those many months of pre-planning were so apparent in our daily schedule!
---

Tanzania
Countries visited:
Visited: Jun. 2021
Reviewed: Jun. 13, 2021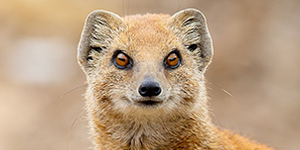 Visited: May. 2021
Reviewed: May. 18, 2021
Submitted in:

We had a truly outstanding trip with Gilmag Safaris. Every aspect was absolutely fantastic, from ease of arrangement with the company to the incredible knowledgeable staff.
We had a 10 days safari. This was our first safari experience in Africa and it in deed exceeded our expectations. The best part of our safari was that we had the most knowledgeable guide, Gilbert. He had amazing knowledge of wildlife and knew habits of the animals. We were here for photography and he knew all the best places to go. This made our work extremely easy.

Our safari jeep was in good condition and looked well maintained. All accommodations booked were excellent with Melia Serengeti as the highlight. We highly and unreservedly recommend Gilmag Safaris to anyone planning a trip to Tanzania. This is a topnotch travel outfitter.
---

Tanzania
Countries visited:
Visited: May. 2021
Reviewed: May. 18, 2021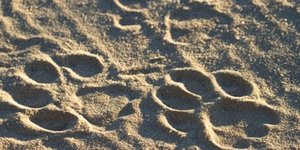 Visited: Oct. 2020
Reviewed: Oct. 19, 2020
Gilmag Safaris is a very serious and wonderful safari outfitter. We booked 8 days safari in April 2020 but postponed it to October 2020 due to Covid-19. The main reason we chose Gilmag was the positive reviews they had. Gilmag was very helpful in rescheduling our trip at no extra cost. It was wonderful dealing with Mary from start to finish. She was always prompt in answering our emails.

We felt safe considering the fact that Gilmag Safaris and all accommodations booked observed the necessary safety protocols. Our guide, Nickson, was awesome. He had the passion for his job and extensive knowledge of the parks. Overall, we were very happy with the services provided by this company and the price as well.

If you want an experience that is exciting and unforgettable, then we would highly recommend Gilmag Safaris.
---
Safari enthusiast

Tanzania
Countries visited:

Visited: Oct. 2020
Reviewed: Oct. 19, 2020