English, French, German, Italian, Japanese, Mandarin, Portuguese, Spanish
---
Offers tours in

Kenya
---
Contact info
About Expedition Kenya Safari
Expedition Kenya Safari welcomes you with the same warm hospitality & warm smile that we would extend to you if you were to visit our personal village homes in Kenya. From the moment you get in touch with us, we cultivate a friendship bond destined to last forever. We are authentic and respectful to you, our country's people, culture, environment, wildlife, national parks and reserves. We speak the language of Hospitality, Safari, Friendship and much more.
About our safari vehicles
We have custom safari vans and also 4x4 safari land cruiser jeeps. Both are equipped with pop up roofs for great wildlife viewing. The jeeps are more spacious and superior in handling the roads. We guarantee window seating in all our exciting safari packages.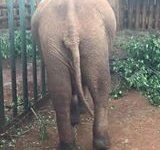 Visited: Jan. 2016
Reviewed: Apr. 06, 2019
I have been on two safaris with Expedition Kenya Safari. I enjoyed the first one so much that I went back for another dose of soul soothing with a friend. Both safaris were completely different from each other. On the first safari we saw 4 of the 'big 5' just on the first day, with the 5th the next day. We then saw lions/lionesses courting, then mating on two separate occasions. What a thrill - both for the lions and us! It was a life changing experience. And I knew I would be back!

I went back with a friend for the second safari. The highlights of this safari include seeing a pride of lionesses take down a buffalo and a huge herd of elephants along with the other varied and assorted African animals. it was an amazing experience.

I found that holidaying with Expedition Kenya Safari to be the most carefree and relaxing experience I have had. They were flexible with the itinerary. The accommodation was lovely and the driver was brilliant, who had lots of knowledge about the wildlife. I would not hesitate to recommend Expedition Kenya Safari to anyone who is looking for an experience of a lifetime!!
---

Australia
Countries visited:

Visited: Jan. 2016
Reviewed: Mar. 07, 2016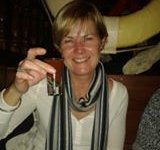 Visited: Jan. 2016
Reviewed: May. 17, 2018
This was my first safari. I had no idea what to expect. As it turned out ......an adventure of my life!

We saw the most amazing animals doing what they do. Three lionesses and their five cubs taking down a buffalo--it was amazing to see it with my own eyes! We saw a huge herd of elephants, which we were told was the biggest they had seen together. Zebras crossing!!!! Giraffes just wandering. A leopard sleeping in a tree while we ate our lunch. Cheetahs! One walked right in front of our truck. Hyenas waiting for a lion to finish its meal of a hippo. Dik dik, thommies and many other animals and birds that I never knew existed!

I loved where we stayed, very African looking, helpful, friendly staff. Food was lovely & fresh. A good experience all round.

Expedition Kenya Safari were very helpful. They fulfilled all my expectations and gave me an adventure of my life time! I would not hesitate to recommended Expedition Kenya Safari to anyone wanting a genuine, hassle-free, African safari experience.
---

Australia
Countries visited:

Visited: Jan. 2016
Reviewed: Mar. 17, 2016
---
Overall rating
Cleanliness of vehicle
Meet and greet team
Quality of itinerary
Responsiveness of staff