English, French, German, Italian, Japanese, Polish, Russian, Spanish
---
---
Contact info
About Diwaka Tours & Travel
We specialize in unique safaris to all East Africa destinations. Our team of proven professionals offer Family Holidays, Cultural Safaris, Wildlife Safaris, Bird watching, Beach Holidays, Honeymoon Holidays, Mountain Trekking, Golfing, Groups & Incentives packages with a personal touch to meet the needs of each of our esteemed customer. Our website has a large variety of safaris, hotels & lodges and much more safari information. Experience the excitement and a taste of African romance with us!
About our safari vehicles
Diwaka Safaris provide open roofed 4WD (4X4) Safari/Tour vehicles for all our tours. Our comfortable Land Cruisers/Jeep and Minivans offer seats for four to eight people. They are available for hire as well with exceptional experienced driver guides. All vehicles have roof hatches, a fridge and phone/camera charging facilities. Each safari vehicle offers comfortable seats with seat belts and canvas covers fitted with pockets for water bottles and other handy items. Well maintained, each vehicle is routinely subjected to an overhaul service after every safari and checked again before the next safari by our very own team of competent mechanics and workshop staff who are on standby round the clock.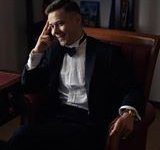 Visited: Jul. 2014
Reviewed: Nov. 26, 2019
I had a little rest after finishing university. My future wife and I decided to go for a holiday that we both will remember for the rest of our lives. It turn out to be even above our expectations. Diwaka tours are very responsible, the guide who took us everywhere is very professional, helping, friendly and a good story teller.

We were comparing different providers and found these guys to be recommended. One couple told the whole story about their holiday saying that to their experience Diwaka tours were the most honest as well.
It also turned out to be the case for us!

It was fantastic. The experience is amazing, visiting different places in Kenya and touching cultures of different tribes and seeing different places in the country, starting from dry deserts to lively, green mountains!

The service was excellent, the adventure as well and we tried to see all possible birds, animals and reptiles. We have visited more parks and places that are available to pick in this review, or at least we do not remember.

Extra was flying on a balloon in the early morning!!

I can recommend them basing it on my personal experience.
Whenever we have time we will return to them to do Tanzania trip as well!
---

United Kingdom
Countries visited:

Visited: Jul. 2014
Reviewed: Sep. 14, 2016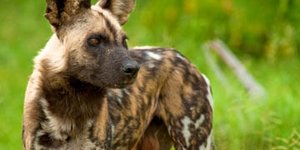 Visited: Apr. 2013
Reviewed: Apr. 05, 2018
Had a chance to travel with them last year in April,on a three-day safari. One night in Nakuru (Lion Hill Lodge) and two in Maasai Mara (Mara Sopa Lodge) with Steve as our driver whose driving skills amazed us all and his knowledge of the terrain and animals. Being my maiden trip, I totally loved it and to to cap it all the safari was excellent.
---

United States
Countries visited:


Visited: Apr. 2013
Reviewed: May. 05, 2014