English, French, German, Russian
---
Offers tours in

Madagascar
---
Contact info
About Cactus Tours Madagascar
We are a Malagasy tour company, in operation since 1998. We are acting decisively to benefit the local community and to preserve the natural environment of Madagascar, providing the customers with innovative products ever more personalized services and creating social values. Cactus Tours also provide Combo Wildlife Safari and Birdwatching tours. Cactus Tours' team is composed of Malagasy professionals, in partnership with Swiss experts, based in Antananarivo. Our team, ranging from 20 to 60 years old, is committed to excellence and quality. Member of : ASTA - The American Society of Travel Agents ATTA - The Adventure Travel Trade Association ATTA - The African Travel Tourism Association AFTA - The Australian Federation of Travel Agents
About our safari vehicles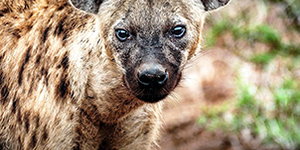 Visited: Nov. 2022
Reviewed: Dec. 07, 2022
Submitted in:

One honeymoon, one trip to Madagascar, ruined by Cactus Tours Madagascar. They failed to deliver what was agreed upon and what we paid for, then Rojo lied to us about why she took the liberty of changing our entire itinerary "WITHOUT OUR CONSENT" and Manda, the owner, offered nothing but an insincere apology. We booked a four night excursion with this company from Nov 8 - Nov 12th which included a visit to Andasibe, Morondova, and the Tsingy (which we emphasized as one of the main reasons we were traveling to Madagascar). Our itinerary was confirmed and the trip was paid in full on September 14th, 2022. Due to time constraints, we opted to spend the money for a private flight to the Tsingy and Morondova to alleviate the 12+ hours, each way, of driving to get to these destinations. Everything was set and we were excited to see the country and the destinations we booked. 5 days prior to us arriving we received an email from Rojo informing us the plane she had booked was not going to be available due to scheduled maintenance so she had to find another carrier that could accommodate the flight. She told us via email the company that was able to fill-in could only fly us on November the 10-11th (which was not accurate, I spoke with the pilot and have written confirmation he could have flown us on our original dates, this is important because this change alleviated our chance to hike the Tsingy) and that she had changed the entire itinerary because of this. She pushed the visit to the Tsingy to the 10th and completely rearranged the rest of the trip without even consulting us first to see if we were ok with the changes or to see if we wanted a refund for their failure to accommodate what we agreed upon. Because she provided this information so close to our arrival date along with the fact we were already traveling, we didn't have sufficient time to try to find another tour company that could give us the trip we wanted, so we felt forced into going along with the "new" itinerary. Clearly we were not happy that she took the liberty of changing everything without asking us, but it seemed that we would still be able to see what we came to Madagascar for and ultimately that was most important. Forward to Nov 8th, we arrive at the airport and are escorted to our hotel in Antananarivo. At this point everything seems to be back on track. After we settle into the hotel, Rojo reaches out to let us know she will meet us at the hotel at 6pm to go over the new itinerary and to address any questions/concerns we have. She shows up 45 minutes late at 6:45p and gives us the run down of the new itinerary. I expressed my discontent with how she took the liberty of changing our travel plans without first asking us, but she assured us we would still be able to see everything we had traveled to Madagascar to see. I asked her straight up, will we be able to visit the Tsingy tomorrow and she replied without hesitation that we would. We turned in around 8:30 that evening because we had been traveling for 24 hours and we woke up the next morning to an email from Rojo stating that we will no longer be visiting the Tsingy but instead with be flying over it due to the weather. Again, another change, a HUGE change, without even having a discussion with us. This move from Rojo prevented us from hiking the Tsingy during our visit. We didn't book a trip to fly over the Tsingy, we booked a trip to hike the Tsingy, two completely different experiences. But she didn't seem to see it that way. At this point I had lost my patience, we traveled to Madagascar to see what we booked and now we were having to take time away from our honeymoon to deal with Rojo's unconsented changes, so I requested a refund. Her response was very unsympathetic to the situation, she said that no refund would be issued because we were still getting to see the Tsingy and that we are still getting the 3 flights we paid for. Clearly there is a disconnect here and she proved to have no concept that flying over an area is much different than hiking through it. She seemed to have forgotten that is one of the main reasons we came to Madagascar and she brushed it off as if it were irrelevant. Yes, we did get three flights, but the caveat is the only reason we flew to the northern airport was to pick up their tour guide that somehow magically had come down from the Tsingy that morning, an area that was supposedly impassable and was the reason we didn't get to visit the Tsingy on our trip. So we paid for a flight to pick up their employee who had come from the area we were supposed to visit, yet Rojo didn't see any issues with this at all. As customers we don't feel it was justified that we should have to spend our honeymoon time and our money flying around to pick up this company's employee. That hardly seemed fair, yet Cactus didn't see it this way. We picked up their employee at the airport and this was the first time we had the chance to speak directly with the pilot. I asked him if Rojo had inquired about accommodating our original flight dates which would have absolutely given us the opportunity to hike the Tsingy and he said she had not. Additionally he confirmed the plane was in fact available on the dates we original booked, something that Rojo told us was not the case (I have all of this in writing, both from the pilot and Rojo). Why in the world did she make all of these changes which effectively prevented us from seeing what we came to see? To this date I still have no idea because all she did was continue to deny the facts. Even when I showed her my discussion with the pilot she would still no own up to what she had done. What a shameful and deceitful way to treat customers. After we picked up the tour guide, we fly over the Tsingy and headed south to Morondova. As a replacement of hiking the Tsingy, Rojo sent us to the Kirindy Reserve stating we would see the same species of animals as the Tsingy. We spent a miserable 2 hours in a car, each way, to visit this destination to see 10 lemurs, a couple lizards, and a few birds. Clearly I have no way to compare what we would have seen in the Tsingy, because Rojo robbed us of the opportunity to visit, but beyond the animals and more importantly, we wanted to see the rock formations which are unique to the part of the world. She just didn't seem to understand that, which is odd for someone in this capacity at the company. When planning our visit with Rojo we never expressed any interest in going to the Kirindy Reserve and it was nothing we had considered. After having visited, it only confirmed it was a destination we did not want to visit. There were other changes, granted they were less consequential, but still annoying and taking away from our experience, she made along our trip as well. Two days after we arrived we were driving back from a long day (up at 5a) of site seeing with the tour guide and Rojo called to tell us we had to move up our departure flight the next morning due to concerns about the weather in the area we were traveling too. We were already set to get up at 4a to see the sunrise over the Baobabs, but this change put us into a situation where instead of having a leisurely morning when we returned to the resot, we had to rush the rest of our morning to get to the airport for our flight. As it turns out, she pushed our flight forward 3 hours because there was a 6% chance of rain!!!!! stating she did it for our safety. If she had given the courtesy of providing the information she was using to make the decision and asking us what we wanted to do instead of deciding for us, we clearly would have had a leisurely morning at the resort and kept the original flight time. At that point we conceded to the fact that this company could not be trusted to make reasonable decisions, that they were going to make decision based on their preference, not ours, and that we would have to go along with however the trip played out, because we had paid in full and they refused to refund our money. As I said above there were a few other changes that she made without our consent but this just of this review is to explain how this company took the liberty of completely changing our honeymoon trip without any consent from us, in turn preventing us from seeing one of the main attractions of the country, the Tsingy, and put us in a situation where we had very little control over the itinerary that we agreed upon with them. Additionally Rojo was deceitful and dishonest in her dealings with us and the best solution the owner Manda could offer was for me to please consider the employees of the company as Madagascar has it's share of economic struggles. While I understand the state of the country and the struggles of it's citizens to some degree, we traveled all the way from Los Angeles and paid this company a handsome fee for a trip they failed to deliver. We trusted them with what could potentially be our only visit to Madagascar and certainly our only honeymoon and they failed miserably and topped it off with dishonesty and insincerity. We are blessed to have traveled to Madagascar, but in no world would I recommend a company that operates like this and treats their customers in this manner.
---

United States
Countries visited:
Visited: Nov. 2022
Reviewed: Dec. 06, 2022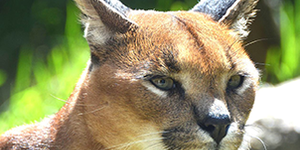 Did not go on this tour
Reviewed: Nov. 01, 2022
Submitted in:

We booked a trip, unfortunately it got cancelled due to COVID.
They never refunded our money. They only offered a voucher for when the country's borders were closed. When we were able to travel again they wouldn't honour any of the cash.

Do not book with them or your money will be lost.
---

United Kingdom
Countries visited:
Did not go on this tour
Reviewed: Oct. 28, 2022
---
Overall rating
Cleanliness of vehicle
Meet and greet team
Quality of itinerary
Responsiveness of staff