Main focus:
Mid-range safaris
Languages:
English, German, Russian
---
---
About Altezza Travel
Altezza Travel is a team of dedicated wildlife specialists, whose mission is to turn your Tanzanian dreams into reality. We are vastly experienced in organizing top-notch Kilimanjaro climbing expeditions and wildlife safaris. Unparalleled safety standards, individual care for each guest and professional guides are the foundations of our vision. We will make your adventure a lifetime memory!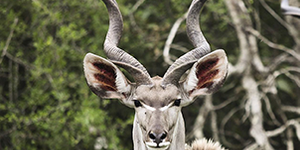 Visited: Dec. 2020
Reviewed: May. 12, 2021
Submitted in:

My husband and I recently returned from Africa and it took us a bit to write a review but wanted to make sure we did. After A LOT of research, we decided to use Altezza as the company to use for our trek to Mount Kilimanjaro. Making the choice between hundreds of operators, itineraries and offers was very challenging, but, eventually, we haven't regretted our decision for a moment!

If you are doubting which company to use - don't look further!! Our only complaint is that we are now too spoiled after traveling with Altezza and don't even know how to travel to other places around the world without them. We have been to many places and have never received care and detail that Altezza provides. WOW is all we can say! For those that are looking for a little more detail, I am sharing a bit of our life-changing trip.

From the beginning, Julia and Anna were absolutely amazing in answering all of our (thousands) of questions. They really helped us with all of our concerns and were really our first introduction to their amazing customer service.

We arrived in Tanzania and got picked up by Ombeni at the airport who was really awesome and was the first one to tell us a little bit about the city. We arrived at Aishi Machame Hotel, which is absolutely beautiful. The staff there is so amazing - especially Jacqueline at the front desk and a lady at the restaurant whose name we don't remember. We decided to book a day trip with Altezza to the Materuni waterfall and it was the best of decisions! We got a chance to warm up a bit before the actual hike up Mount Kilimanjaro started. The waterfall was gorgeous! Our driver, David, and our tour guide, Deus, guided us along the beautiful forest, patiently waiting for us to take pictures. One of our favorite things from the trip was being able to see and be a part of the coffee making process from beginning to the end.

We spent a free day at the hotel and that same day got to meet the group coming with us to Kili, and Anna, who was awesome and explained everything that awaited us the next day. We were able to leave any items we did not wish to take to the mountain safely at the hotel. And they made sure we had all necessary equipment. I can't even find the words to describe our trip with them up Kilimanjaro but we could not have wished for more! First off, our guides, Albert, Rama and Gerald went above and beyond to make sure we all were happy and taken care of. The six of us summited successfully thanks to them! Besides, we had a big crew (31 people in total) taking care of us. From a "bathroom engineer" to the extremely strong porters, our kind, and amazing waiter, Zadiki, and our chef, Bakari or "Boca" (hope I spelled their names correctly!). I never expected to eat well at camp, but I can tell you we all devoured our food every single day - I think I even gained some weight! We were having a health check every morning and evening to make sure we were ok to continue, and at night, the guides were giving us warm bunny pillows to sleep with. When we were moving through the rough terrain as well during the summit night our guides were even asking for our cameras to take pictures of us!! I would not have pictures of half of the trip if it wasn't for them. During summit night, one of the girls in our group as well as myself were not feeling so well. We were both assisted and taken care of, and we were given oxygen to make sure we reached the top. When we were exhausted, they literally put on my crampons for me when I was sitting on the ground. And on summit night, apart from the three guides, three more people came up with us to make sure we had a 1X1 ratio. Haji carried my bag for me and gave me water when I was forgetting to drink. Throughout the trek, our guides noticed I was having sore knees and asked some of the other guys to help me walk down through the difficult terrain, Rashid and Eric were especially helpful during this time. Our tents were nothing but excellent. I can't say enough great things about this amazing company! On our return, we received commemorative certificates.
---

Spain
Countries visited:
Visited: Dec. 2020
Reviewed: May. 11, 2021
Show more