Main focus:
Mid-range safaris
Languages:
English, German, Russian
---
---
About Altezza Travel
Altezza Travel is a team of dedicated wildlife specialists, whose mission is to turn your Tanzanian dreams into reality. We are vastly experienced in organizing top-notch Kilimanjaro climbing expeditions and wildlife safaris. Unparalleled safety standards, individual care for each guest and professional guides are the foundations of our vision. We will make your adventure a lifetime memory!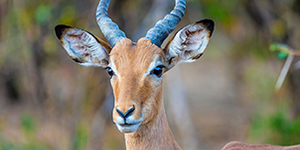 Visited: Aug. 2020
Reviewed: May. 07, 2021
Submitted in:

Altezza team was very cool, well done. We were choosing for a long time which company to go with, had a clear vision of what we wanted and what we were ready to pay for, because we had a private tour. An important condition was to have a good car, accommodation in the best lodges and a competent, knowledgeable guide-driver. I would like to personally say thank Julia, she helped to develop an ideal route, answered all our smart and stupid questions, was always in touch, answered WhatsApp, everything was clear and prompt. Everything was hassle-free. And a special thanks to Omari, our guide and driver. Professional, flawless. Every morning in a snow-white ironed shirt! He showed great knowledge of animals. Thanks to him, we watched the lions' hunt for bison. Two times we had a chance to see leopards! Lions, elephants, giraffes, rhinoceros and even a hippo crossing our path!

Omari fore made our trip!

Overall, Altezza did a great job, and I would be certainly recommending this company to all wanting to go to Tanzania.
---

United States
Countries visited:
Visited: Aug. 2020
Reviewed: May. 06, 2021
Show more