Main focus:
Mid-range safaris
Languages:
English, German, Russian
---
Offers tours in

Tanzania
---
About Altezza Travel
Altezza Travel is a team of dedicated wildlife specialists, whose mission is to turn your Tanzanian dreams into reality. We are vastly experienced in organizing top-notch Kilimanjaro climbing expeditions and wildlife safaris. Unparalleled safety standards, individual care for each guest and professional guides are the foundations of our vision. We will make your adventure a lifetime memory!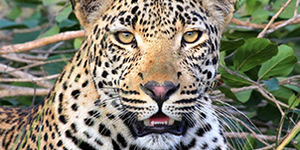 Visited: Jan. 2020
Reviewed: May. 04, 2021
Submitted in:

I recently returned from a 5-day safari arranged by Altezza Travel in Tanzania - the safari covered Serengeti, Ngorongoro Crater, and Manyara national parks. Because I had fixed dates and could not change them, I ended up in a one-person safari, which actually worked out fine. I had the guide and the truck to myself, which was great. Long story short - I had a great time and would absolutely recommend Altezza Travel. Two people contributed to taking this trip enjoyable. The first is Anna, the consultant who worked with me in setting up the itinerary. She was responsive, easy to work with, and diligent - even though I had some questions about the trip and the various logistics involved, she was absolutely helpful at every point, right up to the point where I left Tanzania to go back home.

The second person who made a huge difference was Tom, my guide. Blessed with an upbeat, cheerful, and infectious personality, Tom was absolutely great on the long rides. His ability to spot animals was uncanny, as was his knowledge about the various species of birds and animals on the safari. He made sure things were in order, went out of his way to make things comfortable for me, and helped me gain a whole new perspective on wildlife. Even when we had a minor accident (our truck got stuck in a waterhole in Manyara for a while), Tom was there trying his best to get things back on even keel. At no point did I feel unsafe or in danger. He helped me get to another truck which brought me back to the lodge, while additional equipment was brought to the site to extract the stuck truck. In the bargain, I got to make a couple of new friends in the truck that gave me a ride :-).

All other facilities made by the company were great. The lodges were clean, functional, and well-maintained. Actually, a couple of the lodges were rather luxurious, which was not what I expected but was happy to see. The arrangements were made with care, attention to detail, and worked out very nicely for me. All in all, a memorable 5 days in and around Arusha.
---
{{ review.user.profile.user_type_display }}

Belgium
Countries visited:
Visited: Jan. 2020
Reviewed: May. 04, 2021
Show more